Craving Schnitzel und ein kühles Blondes? Find a list of German, Austrian and Swiss restaurants and your local Biergarten in the New York City area.
Featured
Zum Stammtisch
69-46 Myrtle Avenue
Glendale, NY 11385
Telephone: 718 386-3014
Website: www.zumstammtisch.com
Email: info@zumstammtisch.com
Languages: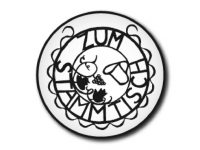 WILLKOMMEN! Zum Stammtisch was founded in November of 1972 by John Lehner and two other partners. Before immigrating to the United States in the 1950's John Lehner was a coppersmith in Freising, Bavaria Germany. His (...)
Learn more

Bier International
2099 Frederick Douglass Blvd
New York, NY 10026
Telephone: (212) 280-0944
Website: www.bierinternational.com
Bierhaus NYC
712 3rd Ave
New York, NY 10017
Telephone: (212) 867-2337
Website: www.bierhausnyc.com
Cafe Katja
79 Orchard Street
New York, NY 10002
Telephone: (212) 219-9545
Website: www.cafekatja.com

Did we miss
something?
If you know of a service or business that's not listed yet, let us know!
Send email


You want to be
listed?
If your business offers services that match the CityKinder community, learn your options.
Learn more