Featured
German International School New York – PreK Program
50 Partridge Rd
White Plains, NY 10605
Website: www.dsny.org
Contact: Stacie Hoffmeister, Admissions
Languages: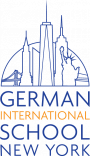 GISNY's Pre-Kindergarten program offers three- and four-year old children a bright, spacious and nurturing environment where they are encouraged to embrace discovery both indoors and out!
Learn more

KinderHaus Brooklyn
398 4th Street, Brooklyn, NY 11215
Telephone: (347) 464-8241
Website: www.kinderhausbrooklyn.com
Email: info@kinderhausbrooklyn.com
Contact: Simona D'Souza|Björn Technau
Languages:


NYC's first German Immersion PreSchool & Pre-K, based in Park Slope, Brooklyn, KinderHaus serves the local and international community of New York City with a private DaySchool and AfterSchool program serving (...)
Learn more

Rella's Spielhaus
Fifth Avenue and 125th Street
Central Harlem (2,3,4,5,6 and major bus lines)
Telephone: (917) 589-6767
Website: www.rellasspielhaus.com
Email: willkommen@rellasspielhaus.com
Contact: Barbara Rellstab
Languages: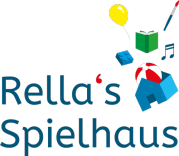 COMING SOON Rella's Spielhaus is moving to the UWS! After over 6 years in Central Harlem with only 12 full time spots and a waiting list, we are thrilled to announce our move to: 50 West 97th Street between Columbus (...)
Learn more

Pusteblume International Preschool
244 W 14th Street
New York, NY 10011
Telephone: (212) 206-1137
Website: www.pusteblumenyc.org
Languages:


Pusteblume International Preschool is NYC's only non-profit, fully licensed preschool offering German and Spanish language immersion. We combine the best of international and American teaching methods in a (...)
Learn more

Honey Bunch NYC – Queens
46-16 65th Place
Woodside, NY
Telephone: (718) 429 4922
Website: www.honeybunchnyc.com
Email: honeybunchnyc@gmail.com
Contact: Anna Weintraub
Languages: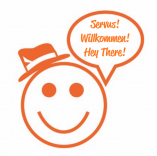 Honey Bunch NYC is a private Group Family Day Care licensed by the Department of Health in Queens, NY. We are a play based and progressive school focusing on child-led activities to support our confident, creative, and (...)
Learn more

Prospect Academy of Westchester (PAOW)
82 Prospect Street
White Plains
Telephone: (914) 946-0628
Website: www.prospectacademyow.com
Email: info@prospectacademyow.com
Contact: Lada Tillmann
Languages:


Prospect Academy of Westchester is a bilingual, Montessori-based education center for children ages 3 through 5. We provide balanced bilingual environment in German or Russian and English languages that gives our kidsa sense
Print page


Did we miss
anything?
Suggest a service or business that's not listed yet!
Send email


You want to be
listed?
You offer services or products of interest for the German-speaking families in NYC?
Submit your listing