Summer and Holiday Camps
12 weeks of summer camps can be quite long (for us parents). Luckily there are plenty of amazing camp options to learn and improve German or explore plenty of other interests.
Pusteblume Summer Camp 2023
Telephone: 212-206-1137
Website: www.pusteblumenyc.org
Email: carola.grundmann@pusteblumenyc.org 
Contact: Carola Grundmann
Languages:


Summer Camp JULY 5TH TO AUGUST 25TH – 8 WEEKS OF SUMMER FUN WITH LOTS OF ACTIVITIES & LANGUAGE EXPOSURE Registration is open! Pusteblume International Preschool is offering 8 weeks of summer camp with lots of fun (...)
Learn more

Rella's Spielhaus Summer Camp 2023
Telephone: (646) 837-6777
Website: www.rellasspielhaus.com
Email: summercamp@rellasspielhaus.com
Contact: Barbara Rellstab
Languages: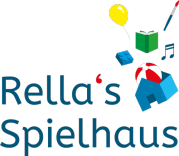 Rella's Spielhaus Summer Camp 2023 Rella's Spielhaus is providing your child with the perfect Manhattan Summer Camp experience – in German! We offer a stimulating German language camp involving lots of (...)
Learn more

Camp Wunderbar brings together epic memory-making summer camp fun with German-language immersion for the BEST. SUMMER. EVER! Three active, fun-filled weeks feature the best arts and crafts / STEM projects – with lots (...)
Learn more

Wurzelkinder Brooklyn Summer Camp
Email: amy@wurzelkinderbrooklyn.com
Languages: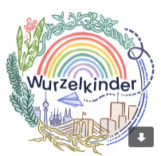 For 9 weeks starting July 3rd until Sept.1st Wurzelkinder offers themed-based week-long camps for ages 2-5. For more information email amy@wurzelkinderbrooklyn.com.
Learn more

German School Brooklyn Summer Camp 2023
760 Sterling Place
Brooklyn, NY NY 11216
Website: www.germanschoolbrooklyn.org
Email: office@germanschoolbrooklyn.org
Languages:


The Summer Camp at German School Brooklyn – 6 Wochen vom 5ten Juli bis zum 1ten September 2023 Das Sommercamp Programm von German School Brooklyn steht nun endlich fest! In unserer brandneuen Location bieten wir (...)
Learn more


Did we miss
something?
If you know of a service or business that's not listed yet, let us know!
Send email


You want to be
listed?
If your business offers services that match the CityKinder community, learn your options.
Learn more