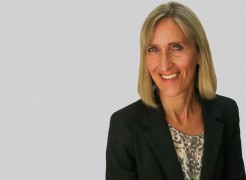 Dr. Beatrice Kraemer is a licensed clinical psychologist in the state of New York and the founder of Parenting At Its Best. Parenting At Its Best is a parenting education, support and guidance center that helps parents and children create strong, successful and healthy relationships, and also teaches parents and caretakers in all existing family structures the skills they need to support their children in reaching their full potential.
Dr. Kraemer has some 20 years of international experience working with individuals and groups. As a mental health counselor, educator and clinical researcher, Beatrice has worked with adolescents and young adults suffering from eating disorders, as well as alcohol and substance use. In New York City, she has worked as a case manager and coach for adolescents, and served as part time faculty at The New School for Social Research. She continues as part time faculty at The New School for Public Engagement. Beatrice is an internationally sought after instructor, teaching developmental and pedagogical psychology, attachment theory and its application, Postpartum Depression, and parent education classes.
Beatrice received her Master's Degree in Psychology at Goethe University in Frankfurt, Germany; her  Master's Degree in Environmental Psychology at the University of Surrey, UK and her Doctorate in Human Biology at the University of Ulm in Germany. She also completed a Post-Master Certificate Program in Organizational Development at Milano The New School for Management and Urban Policy in New York. Beatrice also holds a Child and Family Therapy Post-Master Certificate from NYU, broadens the range of her methods by taking creative art therapy classes and completes classes offered by the Association of Family and Conciliation Courts (AFCC).
Dr. Kraemer is also the founder and president of Aging At Its Best and Organizations At Their Best.