Schools & Education
Featured
German International School New York – PreK Program
50 Partridge Rd
White Plains, NY 10605
Telephone: (914) 948 6513
Website: www.gisny.org
Email: admissions@gisny.org
Contact: Marina Lula, Admissions Officer
Languages: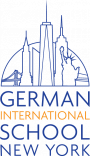 GISNY's Pre-Kindergarten program offers three- and four-year old children a bright, spacious, and nurturing environment, where they are encouraged to embrace discovery both in- and outdoors. Our Nature-Based Early (...)
Learn more

Featured
German International School New York (GISNY)
50 Partridge Road
White Plains, NY 10605
Telephone: +1 (914) 948-6513 x220
Website: www.gisny.org
Email: mlula@gisny.org
Contact: Marina Lula, Admissions Officer
Languages: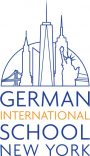 Die German International School New York (GISNY) ist eine unabhängige, bilinguale Schule für Schüler*innen vom Kindergarten bis zur 12. Klasse. Der bilinguale Unterricht vereint mit den hohen akademischen Standards (...)
Learn more

Featured
Launch Math + Science Centers
173 W 81st St, Lower Level
New York, NY 10024
Telephone: +1 (212) 600-1010
Website: launchmath.com
Email: scott@launchmath.com
Contact: Scott Heifetz
Languages:


Launch Math + Science Centers provide toddlers to tweens with inspiring math instruction and STEM-based camps and classes. Launch offers exciting and educational, on-site and virtual, one-week STEM SUMMER CAMPS for (...)
Learn more

German School Manhattan International Pre- & Lower School
74 Warren Street
New York, NY 10007
Telephone: 646-869-1152
Website: www.germanschoolmanhattan.org
Email: jstratmann@germanschoolmanhattan.org
Contact: Julia Stratmann, Head of School
Languages:


GSM uses small classes to make a big impact. Expertly trained educators teach in their native language, while the intimate group settings allow for dedicated student-teacher interaction. The English curriculum that is (...)
Learn more

Pusteblume International Preschool
244 W 14th Street
New York, NY 10011
Telephone: (212) 206-1137
Website: www.pusteblumenyc.org
Languages:




Pusteblume International Preschool is NYC's only non-profit, fully licensed, independent preschool offering German and Spanish language immersion. Some of our children participate in both language programs in a (...)
Learn more


Did we miss
something?
If you know of a service or business that's not listed yet, let us know!
Send email


You want to be
listed?
If your business offers services that match the CityKinder community, learn your options.
Learn more