50 Partridge Rd
White Plains, NY 10605
Telephone: (914) 948 6513
Website: www.gisny.org
Email: admissions@gisny.org
Contact: Marina Lula, Admissions Officer
Languages: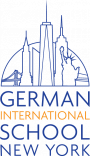 GISNY's Pre-Kindergarten program offers three- and four-year old children a bright, spacious and nurturing environment, where they are encouraged to embrace discovery both indoors and out! The school is beautifully located on 20 acres of land and encompasses multiple playgrounds and playing fields.
Our bilingual Pre-K & Kindergarten program incorporates the "One teacher – one language" approach. One teacher only speaks German and the second teacher only speaks English to the children. By first grade, the children can follow the lessons taught in German as well as in English. Children entering our Pre-K or Kindergarten classes do not need to speak or understand German.
All nationalities are welcome!
After-Care Program: Mo – Fri: 2:05 p.m. to 3:45 p.m.
Extended After-Care: Mo – Fri: 3:45 p.m. to 5:45 p.m.
For more information and to schedule a private tour, please visit: www.GISNY.org/admissions
Testimonials
No Reviews yet. Be the first one!

Want to become
a testimonial?
You loved the event, service or product? Like to recommend it? Just send us your review.
Write review


Service Listing
missing?
If you know a great service provider that is not listed yet, let us know!
Send us a mail