German Pre-schools & Daycares
Find the complete list of German preschools (Kindergarten) and Daycares in the Tri-State area. For weekly classes please review our language programs and Saturday school listing.
Featured
German International School New York – PreK Program
50 Partridge Rd
White Plains, NY 10605
Telephone: (914) 948 6513
Website: www.gisny.org
Email: admissions@gisny.org
Contact: Marina Lula, Admissions Officer
Languages: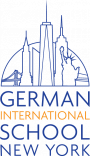 GISNY's Pre-Kindergarten program offers three- and four-year old children a bright, spacious and nurturing environment, where they are encouraged to embrace discovery both indoors and out! The school is beautifully (...)
Learn more

KinderHaus Brooklyn
398 4th Street, Brooklyn, NY 11215
Telephone: (347) 464-8241
Website: www.kinderhausbrooklyn.com
Email: info@kinderhausbrooklyn.com
Contact: Simona D'Souza|Björn Technau
Languages: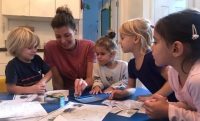 NYC's first German Immersion PreSchool & Pre-K, based in Park Slope, Brooklyn, KinderHaus serves the local and international community of New York City with a private DaySchool and AfterSchool program serving (...)
Learn more

Rella's Spielhaus Harlem
Fifth Avenue and 125th Street
Central Harlem (2,3,4,5,6, M60 & Metro North)
Telephone: (646) 657-0283
Website: www.rellasspielhaus.com
Email: willkommen@rellasspielhaus.com
Contact: Barbara Rellstab
Languages: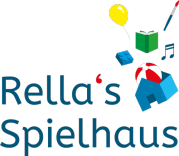 WHAT? Rella's Spielhaus is proud to be a first rate licensed Group Family In-Home Daycare. The program is full German Immersion with native German speaking teachers and care takers. We accommodate up to 12 children (...)
Learn more

Pusteblume International Preschool
244 W 14th Street
New York, NY 10011
Telephone: (212) 206-1137
Website: www.pusteblumenyc.org
Languages:


Pusteblume International Preschool is NYC's only non-profit, fully licensed preschool offering German and Spanish language immersion. We combine the best of international and American teaching methods in a (...)
Learn more

WORTSPIELE German Immersion Montessori Preschool
807 Classon Avenue
Brooklyn, NY 11238
Telephone: 347 365 8719
Website: www.wortspielebrooklyn.com
Email: wortspiele@gmail.com
Contact: Christine Krabs
Languages:


Since its inception in 2004 Wortspiele has undergone several transitions from NYC's first, Brooklyn based, German early childhood program to the state-of-the-art preschool it is today. What has never changed is (...)
Learn more

Honey Bunch NYC – Queens
46-16 65th Place
Woodside, NY
Telephone: (718) 429 4922
Website: www.honeybunchnyc.com
Email: honeybunchnyc@gmail.com
Contact: Anna Weintraub
Languages: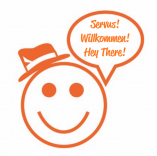 Honey Bunch NYC is a private Group Family Day Care licensed by the Department of Health in Queens, NY. We are a play based and progressive school focusing on child-led activities to support our confident, creative, and (...)
Learn more

Rella`s Spielhaus | Coming soon to the UWS
50 West 97th Street, Suite 1 D
New York, NY 10025
Telephone: 917-589-6767
Website: www.rellasspielhaus.com/new-location
Email: willkommen@rellasspielhaus.com
Contact: Barbara Rellstab
Languages: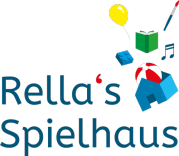 COMING SOON! Rella's Spielhaus is coming to he UWS. After over 6 years in Harlem and a limited amount of space, we are thrilled to be moving to 50 West 97th where we will have close to 30 spots. The space will be a (...)
Learn more

Prospect Academy of Westchester (PAOW)
82 Prospect Street
White Plains
Telephone: (914) 946-0628
Website: www.prospectacademyow.com
Email: info@prospectacademyow.com
Contact: Lada Tillmann
Languages:


Prospect Academy of Westchester is a bilingual, Montessori-based education center for children ages 3 through 5. We provide balanced bilingual environment in German or Russian and English languages that gives our kidsa sense
Print page


Did we miss
anything?
Suggest a service or business that's not listed yet!
Send email


You want to be
listed?
You offer services or products of interest for the German-speaking families in NYC?
Submit your listing