German Pre-schools & Daycares
Find the complete list of German preschools (Kindergarten) and Daycares in the Tri-State area. For weekly classes please review our language programs and Saturday school listing.
Featured
German International School New York – PreK Program
50 Partridge Rd
White Plains, NY 10605
Telephone: (914) 948 6513
Website: www.gisny.org
Email: admissions@gisny.org
Contact: Marina Lula, Admissions Officer
Languages: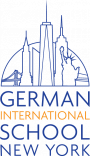 GISNY's Pre-Kindergarten program offers three- and four-year old children a bright, spacious, and nurturing environment, where they are encouraged to embrace discovery both in- and outdoors. Our Nature-Based Early (...)
Learn more

German School Manhattan International Pre- & Lower School
74 Warren Street
New York, NY 10007
Telephone: 646-869-1152
Website: www.germanschoolmanhattan.org
Email: jstratmann@germanschoolmanhattan.org
Contact: Julia Stratmann, Head of School
Languages:


GSM uses small classes to make a big impact. Expertly trained educators teach in their native language, while the intimate group settings allow for dedicated student-teacher interaction. The English curriculum that is (...)
Learn more

Pusteblume International Preschool
244 W 14th Street
New York, NY 10011
Telephone: (212) 206-1137
Website: www.pusteblumenyc.org
Languages:




Pusteblume International Preschool is NYC's only non-profit, fully licensed, independent preschool offering German and Spanish language immersion. Some of our children participate in both language programs in a (...)
Learn more

KinderHaus Brooklyn
466 6th Avenue, Brooklyn NY 11215 - (PreSchool, Pre-K Readiness & Pre-K)
312 7th Street, Brooklyn NY 11215 - (PreSchool, Pre-K Readiness & Pre-K)
Telephone: (347) 464-8241
Website: www.kinderhausbrooklyn.com
Email: info@kinderhausbrooklyn.com
Contact: Murielle Miszack
Languages:



NYC's first German Immersion PreSchool & Pre-K, based in Park Slope, Brooklyn, KinderHaus serves the local and international community of New York City with a private DaySchool and AfterSchool program serving (...)
Learn more

Rella's Spielhaus | Upper West Side & Harlem
50 West 97th Street
Telephone: (646) 837-6777
Website: www.rellasspielhaus.com
Email: willkommen@rellasspielhaus.com
Contact: Barbara Rellstab
Languages: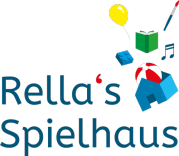 Rella's Spielhaus, Manhattan's first German Language Day Care, was founded in January 2012 and quickly became a household name for highest quality German immersion education in New York.  We started with 3 days a (...)
Learn more


Did we miss
something?
If you know of a service or business that's not listed yet, let us know!
Send email


You want to be
listed?
If your business offers services that match the CityKinder community, learn your options.
Learn more