German Pre-schools & Daycares
Find the complete list of German preschools (Kindergarten) and Daycares in the Tri-State area. For weekly classes please review our language programs and Saturday school listing.
Featured
German International School New York – PreK Program
50 Partridge Rd
White Plains, NY 10605
Website: www.dsny.org
Contact: Stacie Hoffmeister, Admissions
Languages: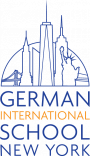 GISNY's Pre-Kindergarten program offers three- and four-year old children a bright, spacious and nurturing environment where they are encouraged to embrace discovery both indoors and out!
Learn more

KinderHaus Brooklyn
398 4th Street, Brooklyn, NY 11215
Telephone: (347) 464-8241
Website: www.kinderhausbrooklyn.com
Email: info@kinderhausbrooklyn.com
Contact: Simona D'Souza|Björn Technau
Languages:


NYC's first German Immersion PreSchool & Pre-K, based in Park Slope, Brooklyn, KinderHaus serves the local and international community of New York City with a private DaySchool and AfterSchool program serving (...)
Learn more

Rella's Spielhaus
Fifth Avenue and 125th Street
Central Harlem (2,3,4,5,6 and major bus lines)
Telephone: (917) 589-6767
Website: www.rellasspielhaus.com
Email: willkommen@rellasspielhaus.com
Contact: Barbara Rellstab
Languages: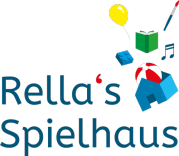 COMING SOON Rella's Spielhaus is moving to the UWS! After over 6 years in Central Harlem with only 12 full time spots and a waiting list, we are thrilled to announce our move to: 50 West 97th Street between Columbus (...)
Learn more

Wortspiele Brooklyn
459 St. Johns Place
Prospect Heights, NY 11238
Telephone: (718) 938-8719
Website: www.wortspielebrooklyn.com
Email: wortspiele@gmail.com
Contact: Christine Krabs
Languages:


German Immersion Montessori preschool in New York City for 2, 3 and 4 year old children – In Brooklyn since 2004. Serving the international, multi-cultural German speaking community in NYC for 10 years now, our (...)
Learn more

Honey Bunch NYC – Queens
46-16 65th Place
Woodside, NY
Telephone: (718) 429 4922
Website: www.honeybunchnyc.com
Email: honeybunchnyc@gmail.com
Contact: Anna Weintraub
Languages: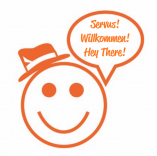 Honey Bunch NYC is a private Group Family Day Care licensed by the Department of Health in Queens, NY. We are a play based and progressive school focusing on child-led activities to support our confident, creative, and (...)
Learn more

Oliwia's Kinderhouse
Tribeca, Manhattan, New York, New York 10007, United States
Telephone: 516 330 6322
Website: oliwiaskinderhouse.com/
Email: info@oliwiaskinderhouse.com
Contact: Oliwia Biela
Languages: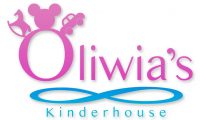 We are pleased to announce the opening of Oliwia's Kinderhouse, offering professional childcare services for children (ages 3-8) the heart of Tribeca. Our services are unique as they are focused on German language (...)
Learn more

Prospect Academy of Westchester (PAOW)
82 Prospect Street
White Plains
Telephone: (914) 946-0628
Website: www.prospectacademyow.com
Email: info@prospectacademyow.com
Contact: Lada Tillmann
Languages:


Prospect Academy of Westchester is a bilingual, Montessori-based education center for children ages 3 through 5. We provide balanced bilingual environment in German or Russian and English languages that gives our kidsa sense
Pusteblume International Preschool
244 W 14th Street
New York, NY 10011
Telephone: (212) 206-1137
Website: www.pusteblumenyc.org
Print page


Did we miss
something?
If you know of a service or business that's not listed yet, let us know!
Send email


You want to be
listed?
If your business offers services that match the CityKinder community, learn your options.
Learn more