50 West 97th Street
Telephone: (646) 837-6777
Website: www.rellasspielhaus.com
Email: willkommen@rellasspielhaus.com
Contact: Barbara Rellstab
Languages:


Opening Hours:
Monday-Friday
Fully Day: 8:30am-4:00pm
Early drop Off: 7:30am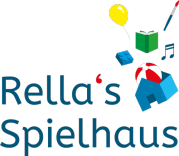 Rella's Spielhaus, Manhattan's first German Language Day Care, was founded in January 2012 and quickly became a household name for highest quality German immersion education in New York.  We started with 3 days a week and since 2014 have been caring for 12 children full-time year round. On January 4th 2020, the Upper West Side Location at 50 West 97th Street opened with a capacity of 29 kids ages 0-5yrs.
Rella's Spielhaus UWS is designed to become the largest German Language  Nursery and Preschool in Manhattan committed to continuing our mission of the highest educational standards and to sharing the German, Swiss and Austrian language and culture.  We create an environment of respect, creativity and curiosity where each child feels successful at becoming a valid member of his/her class. Our teachers – all native speakers from a German-speaking country with minimum one degree in early childhood education – create a safe atmosphere where learning and exploration can happen freely and safely.
As passionate long-time members of the Manhattan German language community (Kinderklassen was founded in 2010), we are fortunate to be active members of the local UWS community as well as the New York German language community.
We are also offering zoom and in Person language classes on Saturdays. Here more information.
Testimonials
"I started taking my daughter to the Saturday class since she was 6 months old. Csilla's enthusiasm and welcoming care makes the classes such a great fun and bonding experience. My daughter keeps on dancing and singing the songs at home too". Minh N, father of Nova, 2 years."Minh T. Nguyen
"I am impressed with the ease and delight with which both of my child slide into the use of German following each class". "The ability to use another language is more than just that -- it is an insight into another culture, history and approach to life -- and an invaluable everlasting gift that any parent can give to their child in this multifaceted and increasingly global world". "Barbara and her team are extremely knowledgeable, both in their training and experience when it comes to bilingual education. They are also incredibly warm with the children. Plus, there is an added unexpected bonus -- the team is very musical -- they sing and dance as well as any New York professional in the area!"Eva Lasky
"Our son has gone to Barbara's and Csilla's Kinderklassen for three years now and he absolutely loves it. The day he has his Kinderklasse is absolutely his favorite day of the week. He loves all of the varied activities, especially singing and dancing! And I'm always amazed how much he is learning during his time at Kinderklassen. "Nathalie
"Our daughter and son love their German class with Csilla. Learning German while singing, reading, dancing, playing. Very engaging teacher, very happy kids!"Frank & Spyridoula

Want to become
a testimonial?
You loved the event, service or product? Like to recommend it? Just send us your review.
Write review


Service Listing
missing?
If you know a great service provider that is not listed yet, let us know!
Send us a mail