German Language Programs & Saturday Schools
Find institutions and programs who offer German language classes for all ages and ability levels.
German Language School Westwood
Berkeley Elementary School, 47 Berkeley Avenue
Westwood, NJ 07675
Telephone: (201) 825-9770
Website: www.germanschoolnj.org
Email: principal-glsw@optimum.net
Contact: Christine Gehres
Languages: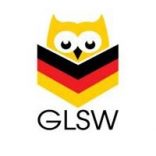 Summer Camp 2020 GERMAN LANGUAGE SCHOOL WESTWOOD German Language School Westwood is offering virtual "Zoom" summer Camp: "Sommer Detektive" 5 days per week 10-12 am German lessons, 2 afternoon (...)
Learn more

Deutsches Haus at NYU
42 Washington Mews
New York, NY 10003
Telephone: (212) 998-8660
Website: deutscheshaus.as.nyu.edu
Email: uh11@nyu.edu
Contact: Uta Habbig
Languages:


Deutsches Haus at NYU 42 Washington Mews New York, NY 10003 Telephone: (212) 998-8660 Website: deutscheshaus.as.nyu.edu Email: uh11@nyu.edu Contact: Uta Habbig The Deutsches Haus at NYU children's classes are (...)
Learn more

German School of Connecticut
381 High Ridge Rd
Stamford, CT 06905
Telephone: (203) 548-0438
Website: germanschoolct.org
Email: stamfordinfo@germanschoolct.org
Languages: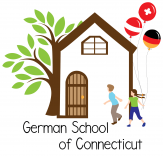 Registration is open for in-person classes for the school year 2022/23! The German School of Connecticut is a Non-Profit-Saturday School. It was established in 1978 and has campuses in Stamford and West Hartford. Our (...)
Learn more

German-American-School New York
4 locations in greater New York
Ridgewood, Manhattan, Long Island
Telephone: (212) 787 7543
Website: german-american-school.org
Email: germanamericanschool@verizon.net
Contact: School Administrator
Languages: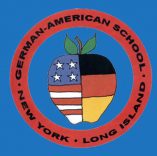 German-American School offers an after-school program in which children can learn German. The school has a long connection with the NY area: it was founded in 1897 to educate children of German immigrants. At that time (...)
Learn more

Carousel of Languages
1309 Madison Avenue, 2nd Floor
New York, NY, 10128
Telephone: 2125018524
Website: www.carousellanguages.com
Email: info@carousellanguages.com
Languages: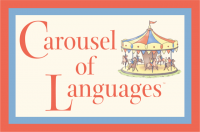 Learn more


Did we miss
something?
If you know of a service or business that's not listed yet, let us know!
Send email


You want to be
listed?
If your business offers services that match the CityKinder community, learn your options.
Learn more