6016 Fresh Pond Road
Maspeth, NY 11378 (Queens)
Telephone: (347) 517-6529
Website: www.aloveforcakes.com
Email: sabine@aloveforcakes.com
Contact: Sabine Garrido
Languages: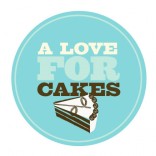 Wedding, birthday, anniversary, baby shower or any other important day — a beautiful cake will transform any celebration into an unforgettable event. We also serve traditional German "Kuchen", "Torten" and more…
Testimonials
No Reviews yet. Be the first one!

Want to become
a testimonial?
You loved the event, service or product? Like to recommend it? Just send us your review.
Write review


Service Listing
missing?
If you know a great service provider that is not listed yet, let us know!
Send us a mail