AuPair Organizations
Ulli Heregger | Cultural Care Au Pair
Larchmont, NY 10538
Telephone: (617) 669-1844
Website: uheregger.aupairnews.com
Email: ulrike.heregger@lcc.culturalcare.com
Contact: Ulli Heregger|Au Pair Consultant
Languages: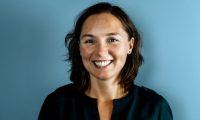 Cultural Care Au Pair: Cultural Care Au Pair is the leading au pair agency in the US. Au pairs are young adults from overseas who live with American families as a family member and provide culturally enriching (...)
Learn more

Granny Aupair
Osterstraße 58
20255 Hamburg
Telephone: +49 (0) 408 797-6140
Website: www.granny-aupair.com
Email: info@granny-aupair.com
Contact: Elke Reich
Languages:



Since 2010 over 1.000 Granny Aupairs have already been placed in families worldwide. Granny Aupairs offer a wealth of experience. They are down-to-earth and responsible giving love and security.
Print page


Did we miss
anything?
Suggest a service or business that's not listed yet!
Send email


You want to be
listed?
You offer services or products of interest for the German-speaking families in NYC?
Submit your listing