Childcare Organizations
Looking for a part-time or full-time nanny, perhaps with specfic certifications? Or do you need an au pair? These organizations can help you find the perfect candidate. – OR become a member and get access to our German-speaking babysitter listing.

UrbanSitter plugs into your existing social networks to find babysitters and nannies your personal connections already use and love. The website and app are easy to use and allow you to filter for German speaking (...)
Learn more

Ulli Heregger | Cultural Care Au Pair
Larchmont, NY 10538
Telephone: (617) 669-1844
Website: uheregger.aupairnews.com
Email: ulrike.heregger@lcc.culturalcare.com
Contact: Ulli Heregger|Au Pair Consultant
Languages: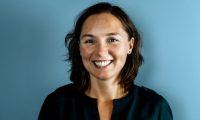 Cultural Care Au Pair: Cultural Care Au Pair is the leading au pair agency in the US. Au pairs are young adults from overseas who live with American families as a family member and provide culturally enriching (...)
Learn more


Care.com's premise is simple: Our consumer matching solutions allow families to search for, qualify, vet, connect with, and ultimately select caregivers in a low-cost, reliable and easy way. Click here to (...)
Learn more

Granny Aupair
Osterstraße 58
20255 Hamburg
Telephone: +49 (0) 408 797-6140
Website: www.granny-aupair.com
Email: info@granny-aupair.com
Contact: Elke Reich
Languages:



Since 2010 over 1.000 Granny Aupairs have already been placed in families worldwide. Granny Aupairs offer a wealth of experience. They are down-to-earth and responsible giving love and security.
Print page


Did we miss
anything?
Suggest a service or business that's not listed yet!
Send email


You want to be
listed?
You offer services or products of interest for the German-speaking families in NYC?
Submit your listing