Lawyers - Business, Corporate and Commercial Law
Find a list of German-speaking business lawyers and those recommended by our community.
Imke Ratschko
30 Broad Street, 14th Floor
New York, NY 10004
Telephone: (212) 253-1027
Website: www.newyorksmallbusinesslaw.com
Email: information@ratschko.com
Contact: Imke Ratschko
Languages:

Imke is a business attorney focusing her practice on advising small businesses, emerging companies and start-ups in transactions and business disputes. Imke has over ten years experience in a wide variety of corporate (...)
Learn more

Rowland & Petroff
2 Park Avenue
New York, 10016, New York
Telephone: (212) 685 5509
Website: www.rowlandlaw.com
Email: info@rowlandlaw.com
Contact: David J. Rowland
Languages: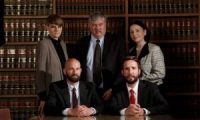 Rowland & Petroff specializes in the areas of German citizenship matters, international business transactions, real estate, wills, trusts and estates, as well as Nazi-era art recovery. Based in New York, Rowland (...)
Learn more

Wuersch & Gering, LLP – Daniel A. Wuersch

Did we miss
something?
If you know of a service or business that's not listed yet, let us know!
Send email


You want to be
listed?
If your business offers services that match the CityKinder community, learn your options.
Learn more