Cultural Organizations
Goethe-Institut New York
30 Irving Place, 4th Floor
New York, 10003, New York
Telephone: (212) 439-8685
Website: www.goethe.de
Email: Germancourses-newyork@goethe.de
Contact: Eva Baker
Languages: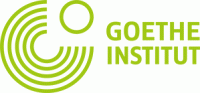 The Goethe-Institut is the cultural institute of the Federal Republic of Germany with a global reach. With 159 institutes in 98 countries, it promotes knowledge of German abroad, encourages international cultural (...)
Learn more

Austrian Cultural Forum
111 E 52nd Street
New York, NY 10022
Telephone: (212) 319-5300
Email: http://www.acfny.org
Contact: Christine Moser
Languages:

Swiss Benevolent Society of New York
500 Fifth Avenue, Room 1800
New York, NY 10110
Telephone: (212) 246-0655
Website: www.sbsny.org
Print page


Did we miss
something?
If you know of a service or business that's not listed yet, let us know!
Send email


You want to be
listed?
If your business offers services that match the CityKinder community, learn your options.
Learn more