30 Irving Place, 4th Floor
New York, 10003, New York
Telephone: (212) 439-8685
Website: www.goethe.de
Email: Germancourses-newyork@goethe.de
Contact: Eva Baker
Languages: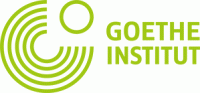 The Goethe-Institut is the cultural institute of the Federal Republic of Germany with a global reach. With 159 institutes in 98 countries, it promotes knowledge of German abroad, encourages international cultural exchange and conveys an image of contemporary Germany. The Goethe-Institut's ties with partner institutions in many other places give it about 1,000 points of contact around the world.
Language Classes: 
The Goethe-Institut New York offers classes from beginner level to more advanced learners. Our courses are fully immersive and hands-on. This allows students to immediately communicate in German in authentic situations and stay motivated in the learning process. Our teachers receive a high quality training to make sure every learner can achieve their best results. We offer face-to-face, online, and blended learning courses for all ages.
Please visit our website for a full overview of our course offer.
Along with our courses, we offer internationally recognized language exams and we work in partnership with certified examination centers throughout the United States. All our services are available for business clients as well. Ask us about special offers.
Library
The Goethe-Institut New York offers a large library of German books including a book section for children. Membership is $10 per year.
Events
Throughout the year the Goethe Institut offers a wide variety of cultural events.
Study Bridge (Studienbrücke)
Germany is one of the three most popular places to study for foreign students. This is hardly surprising: higher education institutions in Germany offer the highest academic standards – and as such are the perfect springboard for a successful career at home or worldwide. The Goethe-Institut's Studienbrücke program is specifically designed to prepare students from abroad wishing to embark directly on a course of study in Germany. Find out more on our Studienbrücke website
Testimonials
No Reviews yet. Be the first one!

Want to become
a testimonial?
You loved the event, service or product? Like to recommend it? Just send us your review.
Write review


Service Listing
missing?
If you know a great service provider that is not listed yet, let us know!
Send us a mail