Doctors & Physicians
Find a list of German speaking doctors, pediatricians and those recommended by our community.
Tribeca Pediatrics | Dr. Dominika Wittek | Dr. Antje Feder
Please see link below for our locations
Admin. Office: 11 Park Place NY, NY 10007
Telephone: 212-226-7666
Website: www.tribecapediatrics.com
Email: info@tribecapediatrics.com
Contact: Dr. Wittek and Dr. Feder
Languages: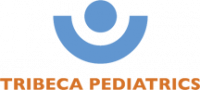 Tribeca Pediatrics is a unique medical practice that merges the highest quality healthcare with a proven low-intervention approach. Founded by Dr. Michel Cohen over twenty years ago in his home in Tribeca, our offices (...)
Learn more

Dr. Jacob C. Melamed – Internal Medicine
51 W. 51 Street, Room 360
New York, NY 10019
Telephone: (718) 543-1300
Website: nyp.org/physician/jcmelamed
Dr. Stefan Kohlhoff – Pediatrician
SUNY DOWNSTATE MEDICAL CENTER
450 Clarkson Ave, Brooklyn, NY 11203
Telephone: (347) 496-1638

Did we miss
something?
If you know of a service or business that's not listed yet, let us know!
Send email


You want to be
listed?
If your business offers services that match the CityKinder community, learn your options.
Learn more