Expat Coaches
amoveo – Expatriate and Family Coaching
Telephone: (914) 715-7772
Website: amoveocoaching.com
Email: amoveocoaching@gmail.com
Contact: Susanne Leitner
Languages: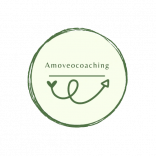 Der Umzug in ein fremdes, neues Land ist ein grosses Abenteuer. Mit Familie oder ohne gibt es doch jede Menge "Hochs und Tiefs", die zu meistern sind. Manchmal sind es die Kleinigkeiten im Alltag, die uns aus der (...)
Learn more

Print page


Did we miss
something?
If you know of a service or business that's not listed yet, let us know!
Send email


You want to be
listed?
If your business offers services that match the CityKinder community, learn your options.
Learn more