Website: dielinguistin.at
Email: Bettina@dielinguistin.at
Contact: Bettina Gruber
Languages: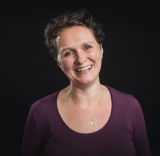 Mein Name ist Dr. Bettina Gruber.
Ich bin promovierte Sprachwissenschaftlerin und Expertin für mehrsprachiges Aufwachsen.
I walk the talk, denn meine 3 Kinder wachsen seit Geburt mit Deutsch, Griechisch und Englisch auf.
Deine Kinder sollen auch mehrsprachig aufwachsen und ihr wünscht euch sehnlichst, dass eure Kinder alle eure Familiensprachen erfolgreich lernen und sprechen?
Ich bin hier um euch dabei wissenschaftlich fundiert und praxisbezogen zu unterstützen. Denn ich bin der festen Überzeugung, dass alle Kinder aus mehrsprachigen Familie ein Recht darauf haben, ihre Familiensprachen mit Leichtigkeit und Spaß für die ganze Familie lernen zu dürfen. Und ich zeige dir, wie.
Ihr seid eine mehrsprachige Familie und wollt, dass eure Kinder alle eure Sprachen mühelos verstehen und fließend sprechen können. Eigentlich ganz einfach, hast du dir gedacht. Aber irgendwie ist es im Alltag doch komplizierter, als du dir das vorgestellt hattest.
Gratuliere! Du bist hier genau richtig. Als promovierte Sprachwissenschaftlerin und Expertin für mehrsprachige Familien begleite ich seit 2019 Eltern dabei, ihre Sprachen erfolgreich an ihre Kinder weiterzugeben. Ich zeige dir, wie auch dein Kind alle eure Sprachen fließend sprechen lernt.
Ich biete unter anderem auch den
MULTILINGUAL MOMENTUM CLUB –
6 MONATE FÜR DIE MEHRSPRACHIGKEIT DEINES KINDES
Denn JETZT ist der beste Zeitpunkt, deine Sprache an dein Kind weiterzugeben.
Hier gibt es mehr Informationen!
Testimonials
No Reviews yet. Be the first one!

Want to become
a testimonial?
You loved the event, service or product? Like to recommend it? Just send us your review.
Write review


Service Listing
missing?
If you know a great service provider that is not listed yet, let us know!
Send us a mail