Mortgage Brokers
Are you looking to buy an apartment or a house? Most likely you will need a mortgage broker. Here are our preferred partners.
MR Capital Group
301 Route 17 North, Suite 205
Rutherford, NJ 07070
Telephone: 973.574.1144
Website: www.mrcapitalgroup.com
Email: info@mrcapitalgroup.com
Contact: Mark Rokowsky
Languages: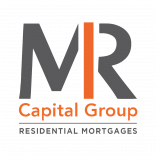 MR Capital Group is committed to providing our clients with the highest level of financial services at the lowest rates possible. Our team works together every stage of the process, offering a seamless progression of (...)
Learn more

Print page


Did we miss
anything?
Suggest a service or business that's not listed yet!
Send email


You want to be
listed?
You offer services or products of interest for the German-speaking families in NYC?
Submit your listing