Mortgage Brokers
Are you looking to buy an apartment or a house? Most likely you will need a mortgage broker. Here are our preferred partners.
MR Capital Group
301 Route 17 North, Suite 205
Rutherford, NJ 07070
Telephone: 973.574.1144
Website: www.mrcapitalgroup.com
Email: info@mrcapitalgroup.com
Contact: Mark Rokowsky
Languages: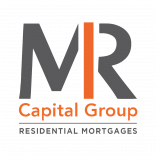 MR Capital Group is committed to providing our clients with the highest level of financial services at the lowest rates possible. Our team works together every stage of the process, offering a seamless progression of (...)
Learn more

Print page


Did we miss
something?
If you know of a service or business that's not listed yet, let us know!
Send email


You want to be
listed?
If your business offers services that match the CityKinder community, learn your options.
Learn more