301 Route 17 North, Suite 205
Rutherford, NJ 07070
Telephone: 973.574.1144
Website: www.mrcapitalgroup.com
Email: info@mrcapitalgroup.com
Contact: Mark Rokowsky
Languages: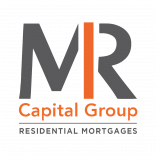 MR Capital Group is committed to providing our clients with the highest level of financial services at the lowest rates possible. Our team works together every stage of the process, offering a seamless progression of every aspect of your loan. We communicate with you at every phase and in many cases anticipate potential challenges, saving critical time.
For the past 25 years, we have structured and financed multitudes of luxury residential acquisitions for international homebuyers. The reputation Mark has built up in the community of mortgage banking provides us with a strong network of top lending personnel in lending institutions. This enables us to approve complex transactions that have been denied elsewhere and is a testament to MR Capital Group's status as a premier Residential RE financier for both local and international clients.
Related Article: 5 Tipps when Shopping for a Mortgage as an International Buyer
Testimonials
""From the very beginning when connecting first to Mark and then you and your people it was clear: I was dealing with a world-class team. The friendliness, efficiency in speed and focus on the end goal was simply amazing. And it was not just you, it was everyone. Every person involved displayed the same interest in getting my loan closed quickly. As a RE Broker in Manhattan I have worked with Mortgage Brokers and Bankers for over 7 years and I have intimate knowledge of how tricky the maneuvering of a loan like mine can be, especially in today's market. Never have I seen an entire team so dedicated to one cause." Barbara R., Swiss National"CityKinder Admin

Want to become
a testimonial?
You loved the event, service or product? Like to recommend it? Just send us your review.
Write review


Service Listing
missing?
If you know a great service provider that is not listed yet, let us know!
Send us a mail