Moving & Relocation
Featured
ENGEL & VÖLKERS New York Real Estate, LLC – Nataly Rothschild
430 Park Avenue, 11th Floor
New York, NY 10022
Telephone: (917) 971-5030
Website: www.rothschildra.com
Email: nataly.rothschild@evusa.com
Contact: Nataly Rothschild
Languages: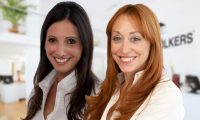 The Rothschild Team at ENGEL & VÖLKERS New York, is a global brokerage and residential advisory firm offering best-in-class service for both domestic and international clients seeking a residence or (...)
Learn more

Featured
The Rahme Team at Compass
594 Dean Street
Brooklyn, NY 11238
Telephone: (646) 207-6081
Website: www.compass.com
Email: rahmeteam@compass.com
Contact: Fouad & Grace Rahme
Languages:


Fouad and Grace Rahmé have been partners in real estate for over 15 years, with a background that includes owning a property management company, real estate brokerage, and new development consulting firm. Add to that (...)
Learn more

Julia B Fee Sotheby's International Realty
28 Chase Road
Scarsdale, NY 10583
Telephone: (914) 723-1702­
Website: sandragoldstein.juliabfee.com
Email: sandra.goldstein@juliabfee.com
Contact: Sandra Goldstein
Languages: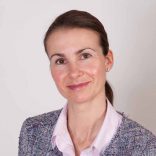 Thinking about lower Westchester?  I am happy to help you with towns like Larchmont, Scarsdale, Rye, White Plains, etc. Close to the German school you'll find wonderful housing and amenities in small towns with (...)
Learn more

Hanseatic Moving Company
95 River Street
Hoboken, NJ 07030
Telephone: (201) 420-6345
Website: www.hanseatic-usa.com
Email: info@hanseatic-usa.com
Contact: Sven Schumann
Languages: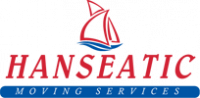 We offer global mobility services with an emphasis on personal attention to our customers. The Hanseatic League was a commercial trade group in Northern Europe in the 13–17th century. As our name suggests, our (...)
Learn more

Kenia Bustamante – Coldwell Banker
278 Mamaroneck Ave.
White Plains, NY 10605
Telephone: (914) 4139570
Website: www.keniabustamante.com
Email: kenia.bustamante@cbmoves.com
Contact: Kenia Bustamante
Languages: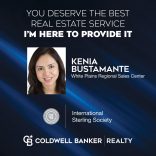 Kenia had the opportunity to experience an international career as a business and investment consultant in Europe, Asia and North America, including Mexico and Canada. She holds an International Business Degree and (...)
Learn more


Did we miss
something?
If you know of a service or business that's not listed yet, let us know!
Send email


You want to be
listed?
If your business offers services that match the CityKinder community, learn your options.
Learn more