Moving & Relocation
Featured
ENGEL & VÖLKERS New York Real Estate, LLC – Nataly Rothschild
430 Park Avenue, 11th Floor
New York, NY 10022
Telephone: (917) 971-5030
Website: www.rothschildra.com
Email: nataly.rothschild@evusa.com
Contact: Nataly Rothschild
Languages: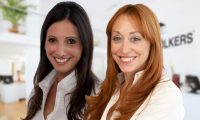 The Rothschild Team at ENGEL & VÖLKERS New York, is a global brokerage and residential advisory firm offering best-in-class service for both domestic and international clients seeking a residence or (...)
Learn more

Julia B Fee Sotheby's International Realty
28 Chase Road
Scarsdale, NY 10583
Telephone: (914) 723-1702­
Website: sandragoldstein.juliabfee.com
Email: sandra.goldstein@juliabfee.com
Contact: Sandra Goldstein
Languages: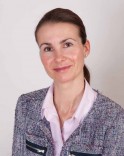 Thinking about lower Westchester?  I am happy to help you with towns like Larchmont, Scarsdale, Rye, White Plains, etc. Close to the German school you'll find wonderful housing and amenities in small towns with (...)
Learn more

Hanseatic Moving Company
95 River Street
Hoboken, NJ 07030
Telephone: (201) 420-6345
Website: www.hanseatic-usa.com
Email: info@hanseatic-usa.com
Contact: Sven Schumann
Languages: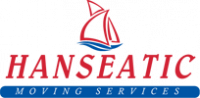 We offer global mobility services with an emphasis on personal attention to our customers. The Hanseatic League was a commercial trade group in Northern Europe in the 13–17th century. As our name suggests, our (...)
Learn more

Karin Fry | Al Filippone Associates, LLC
22 Old Kings Highway S
Darien, CT 06820
Telephone: 203-919-4224
Website: www.afahomes.com/team/karin-fry/
Email: kfry@wpsir.com
Contact: Karin Fry | Realtor
Languages: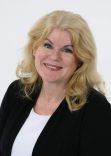 "There is a common bond among people all around the world: the desire to live in their dream home. My passion is to be instrumental in making this wish come true, from the first handshake and smile to sitting (...)
Learn more

Anette Hollmann | Ideal Properties Group
78 7th Avenue
Brooklyn, NY 11217
Telephone: (917) 364-5881
Website: ipg.nyc/agents/anette_hollmann
Email: ahollmann@idealpropertiesgroup.com
Contact: Anette Hollmann
Languages: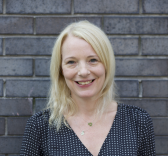 Renting or buying a new apartment is a big decision. Finding this new place and starting a new chapter can be exciting and overwhelming. It's crucial to work with an ethical real estate agent who strives to (...)
Learn more

Nicole Westphalen | CITI HABITATS
387 Park Avenue South, 4th Floor
Telephone: (212) 685-8300
Website: www.citihabitats.com/new-york-real-estate-agents/nicole-westphalen/19701/listings
Email: nwestphalen@citihabitats.com
Contact: Nicole Westphalen
Languages: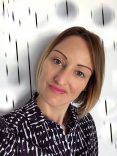 For me the most important is to make my clients happy. I love my job and am always willing to work harder, learn more, and go above and beyond to help to achieve the ultimate satisfaction. Having moved to NYC from (...)
Learn more

Kenia Bustamante – Stetson Real Estate – ​REALTOR®
1214 E Boston Post Rd
Mamaroneck, NY,10583
Telephone: (914) 413-9570
Website: www.stetsonrealestate.com/
Email: kenia@stetsonrealestate.com
Contact: Kenia Bustamante
Languages: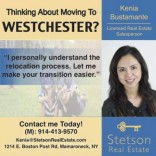 "I know from experience what RELOCATION means for a person and a family and how important is to find the right home to start building new memories, as well as what It means to sell your house and what's involved in (...)
Learn more

NYC Navigator, LLC
415 Madison Ave, 15th Floor
New York, NY 10017
Telephone: (646) 673-8588
Website: www.nycnavigator.com
S&K 2000 (Moving)
300 W Commercial Ave
Moonachie, NJ 07074
Telephone: (201) 623-0700
Website: www.sk2000inc.com
Print page


Did we miss
something?
If you know of a service or business that's not listed yet, let us know!
Send email


You want to be
listed?
If your business offers services that match the CityKinder community, learn your options.
Learn more