95 River Street
Hoboken, NJ 07030
Telephone: (201) 420-6345
Website: www.hanseatic-usa.com
Email: info@hanseatic-usa.com
Contact: Sven Schumann
Languages: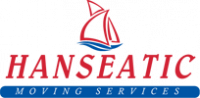 We offer global mobility services with an emphasis on personal attention to our customers. The Hanseatic League was a commercial trade group in Northern Europe in the 13–17th century. As our name suggests, our worldwide partnerships have been built up through many years. The members of the Hanseatic League conducted their business on a personal level through partnership and experience. The world has changed since then, but our mission is to bring back and be guided by these core values and principals. Our emphasis is to provide exceptional service on a personal level to our clientele. Our experienced staff can help you move, relocate or ship to any corner of the earth or just across town. Feel free to browse our site or give us a call!
Testimonials
No Reviews yet. Be the first one!

Want to become
a testimonial?
You loved the event, service or product? Like to recommend it? Just send us your review.
Write review


Service Listing
missing?
If you know a great service provider that is not listed yet, let us know!
Send us a mail