Real Estate Brokers
Looking to rent or buy? Would love to work with someone you can truly understand and knows what to look out for when it comes to international clients? Choose from our list of German-speaking brokers.
Featured
ENGEL & VÖLKERS New York Real Estate, LLC – Nataly Rothschild
430 Park Avenue, 11th Floor
New York, NY 10022
Telephone: (917) 971-5030
Website: www.rothschildra.com
Email: nataly.rothschild@evusa.com
Contact: Nataly Rothschild
Languages: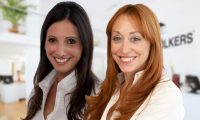 The Rothschild Team at ENGEL & VÖLKERS New York, is a global brokerage and residential advisory firm offering best-in-class service for both domestic and international clients seeking a residence or (...)
Learn more

Featured
The Rahme Team at Compass
594 Dean Street
Brooklyn, NY 11238
Telephone: (646) 207-6081
Website: www.compass.com/agents/rahme-team/
Email: rahmeteam@compass.com
Contact: Fouad & Grace Rahme
Languages:


Fouad and Grace Rahmé have been partners in real estate for over 15 years, with a background that includes owning a property management company, real estate brokerage, and new development consulting firm. Add to that (...)
Learn more

Julia B Fee Sotheby's International Realty
28 Chase Road
Scarsdale, NY 10583
Telephone: (914) 723-1702­
Website: sandragoldstein.juliabfee.com
Email: sandra.goldstein@juliabfee.com
Contact: Sandra Goldstein
Languages: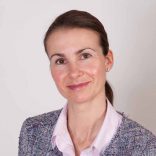 Thinking about lower Westchester?  I am happy to help you with towns like Larchmont, Scarsdale, Rye, White Plains, etc. Close to the German school you'll find wonderful housing and amenities in small towns with (...)
Learn more

Kenia Bustamante – Stetson Real Estate – ​REALTOR®
1214 E Boston Post Rd
Mamaroneck, NY,10583
Telephone: (914) 413-9570
Website: www.stetsonrealestate.com/
Email: kenia@stetsonrealestate.com
Contact: Kenia Bustamante
Languages: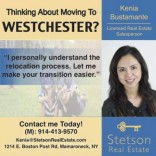 "I know from experience what RELOCATION means for a person and a family and how important is to find the right home to start building new memories, as well as what It means to sell your house and what's involved in (...)
Learn more

Sandra Rivollier | DOUGLAS ELLIMAN REAL ESTATE
575 MADISON AVENUE, NEW YORK, NY 10022
Telephone: 917.675.2023
Website: www.elliman.com/real-estate-agent/sandra-rivollier/30267
Email: Sandra.Rivollier@elliman.com
Contact: Sandra Rivollier
Languages: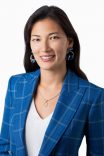 Sandra Rivollier brings her multicultural background and unique skill set to her real estate business, and her clients find that her attention to detail and focus on their particular needs are comforting and (...)
Learn more


Did we miss
something?
If you know of a service or business that's not listed yet, let us know!
Send email


You want to be
listed?
If your business offers services that match the CityKinder community, learn your options.
Learn more