Teachers & Tutors
Nico Jacobi | German teacher and native speaker
WeWork 115 W 18th St
New York, NY 10011
Telephone: (609) 529 7841
Website: www.jacobiteacher.com
Email: info@jacobiteacher.com
Contact: Nico Jacobi
Languages: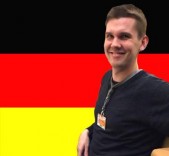 Nico Jacobi, 35, holds a Master's degree in teaching and education from the University of Cologne. He graduated in 2008 and taught German, Social Science, and Geography at German schools for the following seven (...)
Learn more

Carousel of Languages
1309 Madison Avenue, 2nd Floor
New York, NY, 10128
Telephone: 2125018524
Website: www.carousellanguages.com
Email: info@carousellanguages.com
Languages: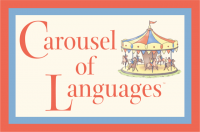 Learn more

Susanne Davenport – Piano| Violin
Telephone: (646) 326-6033
Email: suzzport@gmail.com
Contact: Susanne Davenport
Languages:

Violin and piano lessons for you and/or your children, serious and fun! All ages and levels welcome, adult beginners included. I am conservatory trained and experienced, and look forward to hear from you so we can set up a tr
Jana Meier – German/Music Teacher and Tutor
Website: www.musikinderlein.com/
Email: jana_meier@ymail.com
Contact: Jana Meier
Languages: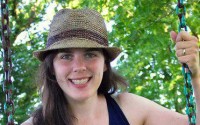 Jens Ellerhold – Piano and Drums
Telephone: 347- 265-1697
Print page


Did we miss
anything?
Suggest a service or business that's not listed yet!
Send email


You want to be
listed?
You offer services or products of interest for the German-speaking families in NYC?
Submit your listing