355 Southend Avenue, Suite 34P
New York NY 10280
Telephone: 917 723 1159
Email: info@readinginpreschool.com
Contact: Elizabeth Alexander
Languages:


This is private tutoring for children ages 3 and up who want to learn to read well before going into First Grade.
This is a play based program, held in the family's home.
We teach writing as well.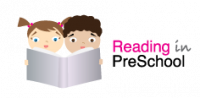 Testimonials
"Wow! This business produces real results! A friend used their services and saw their 4 year old jump to a second grade reading level within 6 months! We had the same astounding results with our 6 and a half year old daughter who jumped 7 levels, from B to J with in less than 4 months. After seeing such great results, my husband agreed to give our 3 year old reading lessons too! What 3 year old needs reading lessons? Any 3 year old who is eager to learn!"P. M., Battery Park
"This is an amazing program. Hands down the best investment we have made to date. After one lesson my daughter's entire attitude toward books changed from negative to positive. She is now reading and loving every minute of the lessons and begging me for books. She was reading after only a few weeks. My honest opinion is this is one awesome program."Valoree H., Harlem
"Emma's experience with you was amazing! Whenever I hear a mom talking about reading issues I send your contact info! Emma was 6 when we started. She wasn't reading on her own and we started noticing her progress within the first month. Now she is 8 and reads chapter books! I will contact you again during the summer! Alicia is turning 4 next week, and I think she's ready to start!"Maria P., UWS

Want to become
a testimonial?
You loved the event, service or product? Like to recommend it? Just send us your review.
Write review


Service Listing
missing?
If you know a great service provider that is not listed yet, let us know!
Send us a mail