Tutoring & Test Prep Companies
Your child needs help in school? You want to help your child prepare for major tests like the SAT? No matter what subject, these organizations have you covered!
Reading In PreSchool (Ages 3 and up)
355 Southend Avenue, Suite 34P
New York NY 10280
Telephone: 917 723 1159
Email: info@readinginpreschool.com
Contact: Elizabeth Alexander
Languages: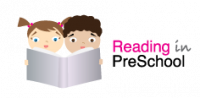 Learn more

Ivy Tutors Network
5 West 37th Street, PH, New York, NY 10018
Brooklyn & Sag Harbor
Telephone: +1 212-519-1981
Website: www.ivytutorsnetwork.com
Email: info@ivytutorsnetwork.com
Contact: Richard Kaplan
Languages:



Bee Tutored
823 President St,
Brooklyn, NY 11215
Telephone: (917) 482-4880
Website: www.beetutored.com
Print page


Did we miss
something?
If you know of a service or business that's not listed yet, let us know!
Send email


You want to be
listed?
If your business offers services that match the CityKinder community, learn your options.
Learn more