Balloon – A Film by Michael Herbig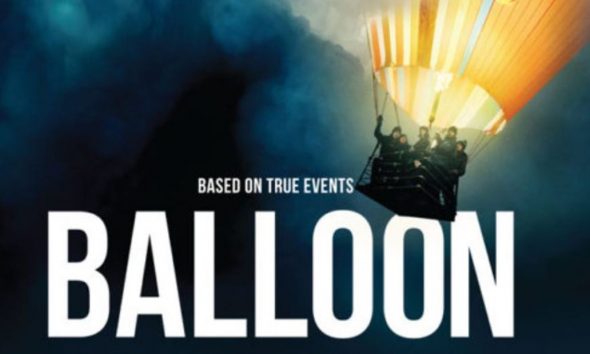 Opens Friday, February 21st at Quad Cinema
With a theatrical release coinciding with the 30th anniversary of Germany's reunification, BALLOON is based on the true events of one of the most daring escapes of the Cold War in which two families living in communist East Germany sailed over the heavily fortified border in a homemade hot-air balloon.
During the summer of 1979, the Strelzyk and Wetzel families had been working on an audacious plan for more than two years: they want to flee East Germany in a self-made hot-air balloon. But the balloon crash-lands just before the West German border. The Stasi finds traces of the attempted escape and launches immediately an investigation, while the two families are forced, under extreme time pressure, to build a new escape balloon. The Stasi get closer and closer each day– a nerve-racking battle against the clock begins…
Winner- Audience Choice Award, Heartland Int'l Film Festival
Two-time 2019 German Film Awards nominee
A box-office hit in Europe, Michael Herbig's gripping political thriller stars Friedrich Mücke (TEXT FOR YOU, FRIENDSHIP!), Karoline Schuch (KATHARINA LUTHER, I'M OFF THEN), David Kross (MY BROTHER SIMPLE, THE READER), Alicia von Rittberg (GODLESS YOUTH, CHARITÉ) and Thomas Kretschmann (VALKYRIE, DOWNFALL).