Donate to Provide Meals for Brooklyn ER Heroes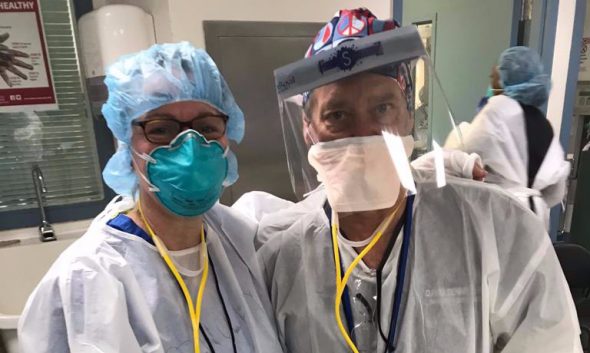 The German School Brooklyn has organized a fundraising campaign to support one of our community members – Dr. Sigrid along with her ER colleagues at two Brooklyn hospitals who are currently working at the frontline to stop the spread of this global pandemic.
Dr. Sigrid is a mother of two GSB students and an ER doctor at both King County and SUNY Downstate hospitals. Sigrid and her colleagues are true heroes of our time, fighting COVID 19 selflessly for all of us while putting their own lives and the lives of their families at risk – in an ER, there is no social distancing, just years of preparation and limited supplies. In order not to have to change their protective clothes, all doctors and nurses are staying inside during their shift. They often live from what is available at the vending machines. The goal of this campaign is to provide one hot meal a day for all working at the ER.
These meals will be provided by another member of our community, Randi Lockemann, mother to one GSB student and owner of two Brooklyn-based German beer-gardens (DSK and Hasenstüble). With your help Randi and her former and hopefully future employees will be cooking some of their favorite national dishes so they will not only be providing German meals but also dishes from Austria, the Ukraine, Mexico – a true Brooklyn potpourri.
To get more information and to support the campaign please visit gofundme.com. To help Dr. Sigrid give hope please visit gofundme.com.
Let's stand together!