German Summer Camps in NYC are back on! Who's open?
We are excited to report that some of the German language summer camps will actually open this year! Others developed fun online camps for those parents who prefer to keep their kids at home or maybe spending the summer "out of town".
Drop-Off Camps:

Kinderhaus will be open for summercamp from June 29 through August 28, 2020
Kinderhaus has planned a range of programs for children ages 1-13. Similar to our current in-classroom programs, all summercamp programs will follow strict precautionary rules, including small group sizes, separate program locations, and special equipment and cleaning.
Dates & Times:  8:30am – 3:15pm with an option until 6pm. 
Each week of SummerCamp, KinderHaus offers designated weekly themes in all of our programs: the SonnenKinder (ages 2 and up), the SommerKinder (ages 2 and up) and the WaldKinder (ages 3 and up – must be potty trained). The programs and themes are outlined below. All campers engage in fun and educational projects and go on excursions. The SummerCamp daily schedule revolves around group projects which have a multidisciplinary focus on arts, cooking, math and science, language and movement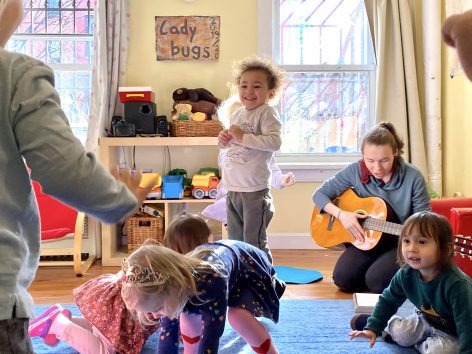 Rella's Spielhaus offers three different Summer Program options this year:
In-person Summer Programs for kids 1-5yrs
Dates: 06/15 – 08/29/2020
Location: Fifth Avenue & 127th Street (near 1,2,3,4,5,6 trains, M60 & Metro North):
Fee: $595/week
In person Summer Language Programs for school aged kids 6-12yrs.
Dates: 07/06-08/29/2020.
Location: 50 West 97th Street (near 2,3,B,C)
Fee: $595/week
Details for in-person programs: 
Every week, we offer a different theme of the week.
Maximum Group Size: 10 kids
Time: 9am – 3pm
Early Drop off: 8am, After Care: 3-5pm
Social distancing rules as mandated by Governor Cuomo
We are spending the maximum time outside (Central Park, Marcus Garvey Park).
Daily temperature checks.
For more information and to register, please visit their website: www.rellasspielhaus.com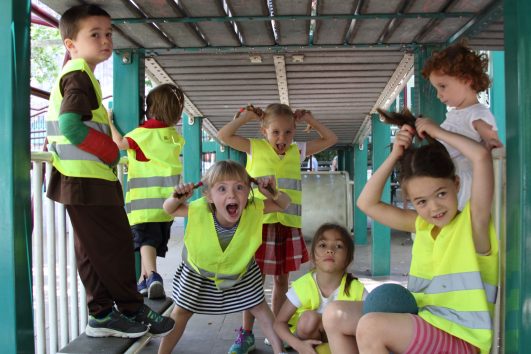 Looking for a virtual camp to boost your child's German over the summer?
Check out our Virtual Camp post with many more options!