Rella's Kinderklassen & Samstagsschule
Kinderklassen & Samstagsschule
What are "Kinderklassen"?
Kinderklassen are weekly German classes for kids 0-12 years ONLINE and IN PERSON.
What is "Rellas Samstagsschule"?
The Samstagsschule is a 3-hour class on Saturdays from 10:30am – 1:30pm. It is a wonderful way to immerse your child into German language learning while they are connecting with their German-speaking friends. We sing, dance, read and write together, and most importantly we dive deep into the topic of the week.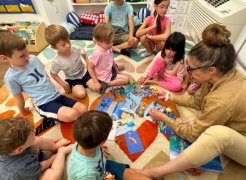 For all of the weekly classes, we offer 4 different age groups:
 Minis: 0-2yrs
Midis: 3-5yrs
Maxis: 6-8yrs
Megas: 9-12yrs
What is Rella's "Kinderklassen on Zoom"?
The classes are 30-45 minutes long and offer vocabulary acquisition, new songs and rhymes and for the older kids, we send worksheets. The teacher "visits" the children's homes and includes the home environment into the lesson.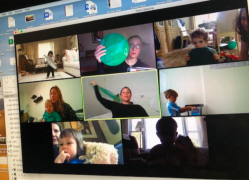 What is "Rella's Schweizerdeutschklasse"?
Every other Sunday from 10-10:45am, Barbara teaches a Swiss German Class online. A great way to connect with the Swiss German community and learn new vocabulary and songs! INTERESTED?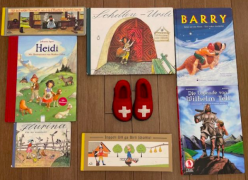 Fall Semester 2023
SEMESTER START: September 9th, 2023
SEMESTER END: December 12th, 2023
Online Minis: 2 make-up lessons within the semester
Online Midis, Maxis & Megas: Free make up class the week after the last class.
In person Minis & Samstagsschule: Free make up class the week after the last class.
Unused classes cannot be transferred to the next semester.
Single & trial classes expire after 1 year from the date of purchase.
Interested in getting a series pre-recorded video classes that you and your children can watch anytime: HERE