Online and in-Person auf Anfrage
Telephone: +1347-230-3921
Website: www.csillalanguagelab.com
Email: csillalanguagelab@gmail.com
Contact: Csilla Horvath
Languages:

Instagram: @csillalanguagelab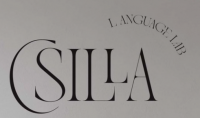 Die Gründerin von Csilla Language Lab startete ihre Online-Plattform als Folge der COVID-19-Pandemie, als sie ihren Schülern virtuelle Kurse einführte. Sie gewöhnte sich schnell an die neue Norm und schätzte die erstaunlichen Vorteile des Online-Lernens. Sie ist in der Lage, weltweit Kurse anzubieten und Kinder zu unterrichten, ohne auf demselben Kontinent oder in denselben Zeitzonen zu leben. Durch Kunden in den Vereinigten Staaten, Europa, Asien und Australien kann Csilla Language Lab mit einer Vielzahl von Studenten in Kontakt treten, die Deutsch lernen möchten. Sie ist aber auch ein "Travel Teacher" und unterrichtet in New York, Miami, Zürich und Paris Kinder vor Ort.
Csilla Language Lab glaubt an eine fortschrittlichere Art des Sprachenlernens, bei der die Erfahrung verschiedener Kunstformen und insbesondere die Interessen jedes einzelnen Schülers von großer Bedeutung sind. Ihre grenzenlose Leidenschaft für das Unterrichten, ihre Energie, Kreativität, Hingabe und jahrelange Berufserfahrung machen Csilla zu einer ganz anderen Art von Lehrerin, die Sie noch nie zuvor erlebt haben!
Instagram: @csillalanguagelab
Testimonials
No Reviews yet. Be the first one!

Want to become
a testimonial?
You loved the event, service or product? Like to recommend it? Just send us your review.
Write review


Service Listing
missing?
If you know a great service provider that is not listed yet, let us know!
Send us a mail