Wurzelkinder – die deutsche Kita in Brooklyn
807 Classen Avenue
Brooklyn, NY 11238
Telephone: +1 (914) 409-2124
Website: www.wurzelkinderbrooklyn.com
Email: luisa@wurzelkinderbrooklyn.com
Contact: Luisa Gessler
Languages:



𝗡𝗘𝗨𝗘 𝗗𝗘𝗨𝗧𝗦𝗖𝗛𝗘 Einrichtung 𝗜𝗡 𝗕𝗥𝗢𝗢𝗞𝗟𝗬𝗡 𝘞𝘶𝘳𝘻𝘦𝘭𝘬𝘪𝘯𝘥𝘦𝘳 ist eine deutsche Einrichtung in Prospect Heights, Brooklyn, mit (...)
Learn more

One on one piano classes for beginner and intermediate students. Learning how to play the piano in a playful and meaningful way by following the elements of music and understanding that music is a language. We will (...)
Learn more

Csilla Language Lab
Online and in-Person auf Anfrage
Telephone: +1347-230-3921
Website: www.csillalanguagelab.com
Email: csillalanguagelab@gmail.com
Contact: Csilla Horvath
Languages: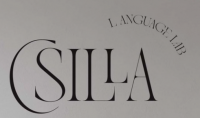 Die Gründerin von Csilla Language Lab startete ihre Online-Plattform als Folge der COVID-19-Pandemie, als sie ihren Schülern virtuelle Kurse einführte. Sie gewöhnte sich schnell an die neue Norm und schätzte die (...)
Learn more

Alpenblume – Deutschunterricht für Kinder
Website: www.alpenblume.co.uk
Email: alpenblume.nyc@gmail.com
Contact: Petra Kaserer
Languages: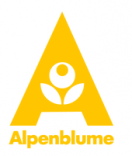 Alpenblume bietet individuellen Online – Deutschunterricht für Kinder auf der ganzen Welt. Wir unterstützen Kinder auf dem Weg der Zweisprachigkeit. Dabei soll das Lernen Spaß und Freude bereiten und die (...)
Learn more


Did we miss
something?
If you know of a service or business that's not listed yet, let us know!
Send email


You want to be
listed?
If your business offers services that match the CityKinder community, learn your options.
Learn more