Please see link below for our locations
Admin. Office: 11 Park Place NY, NY 10007
Telephone: 212-226-7666
Website: www.tribecapediatrics.com
Email: info@tribecapediatrics.com
Contact: Dr. Wittek and Dr. Feder
Languages: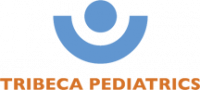 Tribeca Pediatrics is a unique medical practice that merges the highest quality healthcare with a proven low-intervention approach. Founded by Dr. Michel Cohen over twenty years ago in his home in Tribeca, our offices are communities of staff and pediatricians all of whom share the same level  of dedication and individualized approach to medicine. You can find our offices throughout neighborhoods in Brooklyn, Manhattan, Queens, New Jersey, Westchester, and California. Some of our services include 24/7 access to a primary care provider, same-day appointments for sick & well visits, breastfeeding encouragement and support, Pregnancy & Parenting classes, and more.  We are proud to have two German pediatricians within our practice. You can find Dr. Dominika Wittek and Dr. Antje Feder in our Harlem office.
Testimonials
No Reviews yet. Be the first one!

Want to become
a testimonial?
You loved the event, service or product? Like to recommend it? Just send us your review.
Write review


Service Listing
missing?
If you know a great service provider that is not listed yet, let us know!
Send us a mail