950 Park Avenue
New York, NY 10028
Telephone: (212) 879-2610
Email: ruthmayabaer@gmail.com
Contact: Ruth Baer Maetzener
Languages: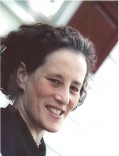 • Counseling for mothers with new babies
This new situation can feel overwhelming. Support by close ones can be far away or not helpful. And the needs of the infant seem daunting.
• Aging parents
Difficult decisions and conflicting wishes are upsetting and trigger helplessness.
• Discontent with your body
Despite much effort with dieting and/or exercise your desired goal is elusive.
• Relationship Problems
Understanding repeated disappointments, wishing communication would be less angry and results less frustrating.
• Juggling work and family
Endless demands at work and at home are frustrating and exhausting.
• Feeling alone
Establishing and maintaining meaningful relationships at work and in your free-time is harder than you ever thought.
I am a licensed clinical psychologist, working in private practice with years of experience of treating children, adolescents and adults both here in New York as well as in Europe. My background is dynamic, systemic and practical. I work in a private and confidential setting where we can explore your individual needs and develop a treatment plan. Having raised my children as an expatriate I understand the special challenges that present itself from living in a new culture, far away from family and friends.
Fee: I adhere to a sliding scale.
I am looking forward to hearing from you.
Testimonials
No Reviews yet. Be the first one!

Want to become
a testimonial?
You loved the event, service or product? Like to recommend it? Just send us your review.
Write review


Service Listing
missing?
If you know a great service provider that is not listed yet, let us know!
Send us a mail