Photographer - Baby & Family
Alexandra Reese – Photographer & Videographer
East Village, 10009 New York
Telephone: +1 646 852 7017
Website: www.onedaybaby.me
Contact: Alexandra Reese
Languages: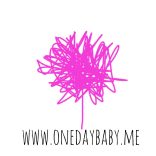 Alexandra Reese is a New York City based videographer. She produces beautiful customized videos of babies/children and families. She forever captures precious everyday moments on film and integrates them with touching (...)
Learn more

Julia Mann Photography, LLC
Union City, NJ 07087
Telephone: +1 (212) 380 6894
Website: www.juliamannphotography.com
Email: juliamannphotography@gmail.com
Contact: Julia Mann
Languages:


Julia is a lifestyle family photographer. Originally from Nürnberg, Germany she now lives with her husband and two daughters in New Jersey.  She does Family, Newborn and Maternity sessions using natural light. Photo (...)
Learn more

Jacobia Dahm
Telephone: (917) 582-6951
Website: www.jacobiadahm.com
Languages:

Professional German photographer based in New York sharing her time between New York and Berlin. With children and families in particular I prefer to work in a photojournalistic style where I observe and keep my direction to
Deer Baby Photography
2 Adrian Avenue, Apt A43
New York, NY 10463
Telephone: 3472362413
Email: julia@deerbabyphoto.com
Contact: Franziska Krauss
Languages: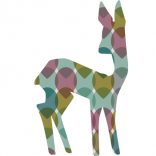 Deer Baby Photography believes in authentic and natural newborn and family photography. We put our heart into capturing the little details that make you a unique family.
Michael Kormos Photography
1201 Broadway, # 608
New York, NY 10001
Telephone: (718) 544-1269
Website: www.michaelkormos.com

Did we miss
something?
If you know of a service or business that's not listed yet, let us know!
Send email


You want to be
listed?
If your business offers services that match the CityKinder community, learn your options.
Learn more