East Village, 10009 New York
Telephone: +1 646 852 7017
Website: www.onedaybaby.me
Contact: Alexandra Reese
Languages: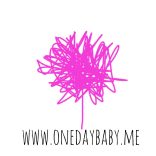 Alexandra Reese is a New York City based videographer. She produces beautiful customized videos of babies/children and families. She forever captures precious everyday moments on film and integrates them with touching music. Alexandra's style is authentic, honest and natural and she combines her love for storytelling and filmmaking through her unique videos. The video can include intimate moments with your children at home as well as your neighborhood or your favorite spots in the city.
Video Sample: https://www.onedaybaby.me/new-index/#/toddlertristan/
Alexandra also creates films from your own videos + photos. For busy families with beautiful memories on their cell phones that they want to treasure.
On her website you will find more samples of her work:
Testimonials
"Absolutely beautiful video. Alexandra came to our apartment to film a newborn video that captured some of the highlights of having a newborn. While I was nervous about being filmed she helped us act completely natural! They grow so fast that it is a joy to look back at these special times."foodlover g. New York, NY
"What a joy it was to work with Alexandra! She was able to perfectly capture our son on a casual day with his grandparents and made us feel at ease through the filming process. We will cherish the video for years to come and could not be more pleased with the quality and professionalism we encountered working with Onedaybaby."Jessica N. Hamden, CT
"Alexandra of One Day Baby is so talented. We hired her to film our 1 year old's first birthday party. As a Mom herself, she knew exactly the moments to capture. She was so sweet and fun to work with and sent us the video within just a couple of days. I was so impressed! I highly recommend hiring her to capture your special memories. The video is such an awesome keepsake!"Liz R., Manhattan, NY

Want to become
a testimonial?
You loved the event, service or product? Like to recommend it? Just send us your review.
Write review


Service Listing
missing?
If you know a great service provider that is not listed yet, let us know!
Send us a mail