Photographers
Have a private or corporate event coming up? Are you looking for that perfect family portrait or want to capture the first days with your new baby? Find a list of German speaking photographers for every occasion.
Alexandra Reese – Photographer & Videographer
East Village, 10009 New York
Telephone: +1 646 852 7017
Website: www.onedaybaby.me/
Contact: Alexandra Reese
Languages: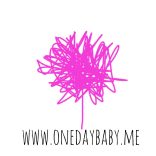 Alexandra Reese is a New York City based videographer. She produces beautiful customized videos of babies/children and families. She forever captures precious everyday moments on film and integrates them with touching (...)
Learn more

Jacobia Dahm
Telephone: (917) 582-6951
Website: www.jacobiadahm.com
Languages:

Professional German photographer based in New York sharing her time between New York and Berlin. With children and families in particular I prefer to work in a photojournalistic style where I observe and keep my direction to
Deer Baby Photography
2 Adrian Avenue, Apt A43
New York, NY 10463
Telephone: 3472362413
Website: www.deerbabyphoto.com
Email: julia@deerbabyphoto.com
Contact: Franziska Krauss
Languages: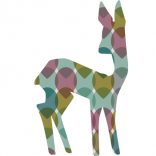 Deer Baby Photography believes in authentic and natural newborn and family photography. We put our heart into capturing the little details that make you a unique family.
Michael Kormos Photography
1201 Broadway, # 608
New York, NY 10001
Telephone: (718) 544-1269
Website: www.michaelkormos.com
Karsten Staiger – Produkt- und Werbefotografie
15 West 24th St.
NYC 10010
Telephone: (917) 719-0705
Website: www.karstenstaiger.com
Print page


Did we miss
anything?
Suggest a service or business that's not listed yet!
Send email


You want to be
listed?
You offer services or products of interest for the German-speaking families in NYC?
Submit your listing