German Schools
German schools in the NYC metro area.
Oliwia's Kinderhouse
Tribeca, Manhattan, New York, New York 10007, United States
Telephone: 516 330 6322
Website: oliwiaskinderhouse.com/
Email: info@oliwiaskinderhouse.com
Contact: Oliwia Biela
Languages: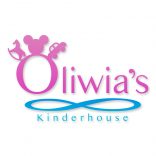 We are pleased to announce the opening of Oliwia's Kinderhouse, offering professional childcare services for children (ages 3-8) the heart of Tribeca. Our services are unique as they are focused on German language (...)
Learn more

Print page


Did we miss
something?
If you know of a service or business that's not listed yet, let us know!
Send email


You want to be
listed?
If your business offers services that match the CityKinder community, learn your options.
Learn more