German Schools (K-12)
Are you looking for an international minded education for your child grade K-12, with a German immersion component? Here are your options.
Featured
German International School New York (GISNY)
50 Partridge Road
White Plains, NY 10605
Telephone: +1 (914) 948-6513 x220
Website: www.gisny.org
Email: mlula@gisny.org
Contact: Marina Lula, Admissions Officer
Languages: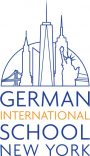 Philosophie: Die German International School New York (GISNY) ist eine unabhängige, bilinguale, koedukative Schule, die Schülerinnen und Schüler vom Kindergarten bis zur 12. Klasse auf die Hochschulreife und auf das (...)
Learn more

The German School Brooklyn
17 Eastern Parkway, 5th Floor
Brooklyn, NY, 11238
Telephone: (718) 857 0853
Website: germanschoolbrooklyn.org
Email: office@germanschoolbrooklyn.org
Contact: Office
Languages:


German School Brooklyn is the first German-English bilingual school in New York City and offers a progressive, well-rounded education to a diverse community of learners from Kindergarten to grade 6. GSB continues to (...)
Learn more

German School Manhattan
74 Warren Street
New York, NY 10007
Website: www.germanschoolmanhattan.org/home.html
Email: iwoerner@germanschoolmanhattan.org
Contact: Ilka Woerner, Head of School
Languages:


German School Manhattan is the first German-English bilingual school in the borough of Manhattan set to open in September 2018 with its inaugural Kindergarten Class. GSM will grow one grade per year into a full K-5 (...)
Learn more

P.S. 18 Edward Bush Magnet School for Leadership
101 Maujer Street
Brooklyn, NY 11206
Telephone: 718-387-3241
Website: www.glp-brooklyn.com
Email: BRamirez@schools.nyc.gov
Contact: Bianca Ramirez
Languages: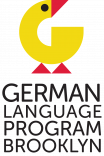 P.S.18 is the first public school in NYC to offer German to its students, starting in Pre-K. Both the school's regular program and its voluntary afterschool program are free of charge.
Print page


Did we miss
anything?
Suggest a service or business that's not listed yet!
Send email


You want to be
listed?
You offer services or products of interest for the German-speaking families in NYC?
Submit your listing