Private International Schools
New York offers many private schools with international curriculums and degrees like the international baccalaureate. Here are some options.
Featured
German International School New York (GISNY)
50 Partridge Road
White Plains, NY 10605
Telephone: +1 (914) 948-6513 x220
Website: www.gisny.org
Email: mlula@gisny.org
Contact: Marina Lula, Admissions Officer
Languages: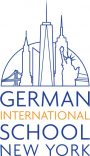 Die German International School New York (GISNY) ist eine unabhängige, bilinguale Schule für Schüler*innen vom Kindergarten bis zur 12. Klasse. Der bilinguale Unterricht vereint mit den hohen akademischen Standards (...)
Learn more

BASIS Independent Manhattan
795 Columbus Ave
New York, NY 10025
Telephone: (646) 522-3058
Email: manhattan-admissions@basisindependent.com
Contact: LaNette Hodge
Languages: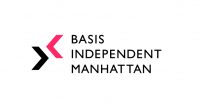 BASIS Independent Manhattan takes the guess-work out of what quality K-8 education looks like with a clear focus on readying students for the skills that students need to excel in whatever it is they pursue: skills (...)
Learn more

International Academy of New York
4 East 90th Street
New York, NY 10128
Telephone: (212) 641-0260
Website: www.ianyc.org
Email: ebenson@ianyc.org
Contact: Emily Benson
Languages:




The International Academy of New York is a diverse and multi-cultural school community which develops culturally astute students who become bilingual in Mandarin Chinese or Spanish. The Academy values curious, active, (...)
Learn more

Wilhelm von Humboldt Online Privatschule
Online Schule
Website: deutsche-online-schule.com
Email: info@deine-schule.com
Contact: Lars Berner
Languages:


Die Wilhelm von Humboldt Online Privatschule unterrichtet nach dem Lehrplan des deutschen Gymnasiums im virtuellen Klassenraum per Video Chat komplett online. Sie ist die erste deutsche online Schule und arbeitet in (...)
Learn more

Deutsche Fernschule
Online Unterricht
Telephone: +49 (0)6441 921892
Website: www.deutsche-fernschule.de
Email: info@deutsche-fernschule.de
Contact: Elvira Schaefer
Languages: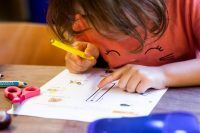 Gegründet 1971 Philosophie Schon seit über 50 Jahren schlägt in der Deutschen Fernschule das Herz für den Fernunterricht mit Kindern. Alle unsere Kurse sind so aufgebaut, dass Sie den Unterricht vor Ort selbst (...)
Learn more


Did we miss
something?
If you know of a service or business that's not listed yet, let us know!
Send email


You want to be
listed?
If your business offers services that match the CityKinder community, learn your options.
Learn more