German Language Teachers/Tutors
Looking for a private tutor to help your child speak, read and write German? Maybe you'd like to learn yourself? Please review our list of teachers and private tutors.
Sarah Tuellmann – Native German Teacher & Tutor
Rockland County, NY
Website: www.tuellmanntutoring.com
Email: tuellmanntutoring@gmail.com
Contact: Sarah Tuellmann
Languages: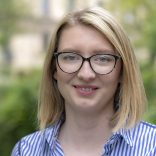 Sarah is an infectious teacher who loves the German language and knows how to make learning fun. Besides giving private lessons, she teaches at a German school, is part of a German immersion summer camp and has (...)
Learn more

Wurzelkinder – die deutsche Kita in Brooklyn
807 Classen Avenue
Brooklyn, NY 11238
Telephone: +1 (914) 409-2124
Website: www.wurzelkinderbrooklyn.com
Email: luisa@wurzelkinderbrooklyn.com
Contact: Luisa Gessler
Languages:



𝗡𝗘𝗨𝗘 𝗗𝗘𝗨𝗧𝗦𝗖𝗛𝗘 Einrichtung 𝗜𝗡 𝗕𝗥𝗢𝗢𝗞𝗟𝗬𝗡 𝘞𝘶𝘳𝘻𝘦𝘭𝘬𝘪𝘯𝘥𝘦𝘳 ist eine deutsche Einrichtung in Prospect Heights, Brooklyn, mit (...)
Learn more

Ivy Tutors Network
5 West 37th Street, PH, New York, NY 10018
Brooklyn & Sag Harbor
Telephone: +1 212-519-1981
Website: www.ivytutorsnetwork.com
Email: info@ivytutorsnetwork.com
Contact: Richard Kaplan
Languages:



Print page


Did we miss
something?
If you know of a service or business that's not listed yet, let us know!
Send email


You want to be
listed?
If your business offers services that match the CityKinder community, learn your options.
Learn more