Music Teachers
There is so much talent in NYC! Why not combine learning an instrument with a language boost? Check our our list of German-speaking music and voice teachers.
Susanne Davenport – Piano| Violin
Telephone: (646) 326-6033
Email: suzzport@gmail.com
Contact: Susanne Davenport
Languages:

Violin and piano lessons for you and/or your children, serious and fun! All ages and levels welcome, adult beginners included. I am conservatory trained and experienced, and look forward to hear from you so we can set up a tr
Jana Meier – German/Music Teacher and Tutor
Website: www.musikinderlein.com/
Email: jana_meier@ymail.com
Contact: Jana Meier
Languages: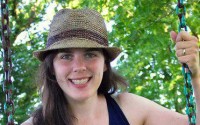 Jens Ellerhold – Piano and Drums
Telephone: 347- 265-1697
Print page


Did we miss
anything?
Suggest a service or business that's not listed yet!
Send email


You want to be
listed?
You offer services or products of interest for the German-speaking families in NYC?
Submit your listing