Music Teachers
There is so much talent in NYC! Why not combine learning an instrument with a language boost? Check our our list of German-speaking music and voice teachers.
Susanne Davenport – Piano| Violin
Telephone: (646) 326-6033
Email: suzzport@gmail.com
Contact: Susanne Davenport
Languages:

Violin and piano lessons for you and/or your children, serious and fun! All ages and levels welcome, adult beginners included. I am conservatory trained and experienced, and look forward to hear from you so we can set up a tr
Jana Meier – German/Music Teacher and Tutor
Website: www.musikinderlein.com/
Email: jana_meier@ymail.com
Contact: Jana Meier
Languages: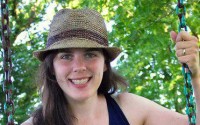 Jens Ellerhold – Piano and Drums
Telephone: 347- 265-1697
Print page


Did we miss
something?
If you know of a service or business that's not listed yet, let us know!
Send email


You want to be
listed?
If your business offers services that match the CityKinder community, learn your options.
Learn more