Photographer - Commercial, Art, Other
Alexandra Reese – Photographer & Videographer
East Village, 10009 New York
Telephone: +1 646 852 7017
Website: www.onedaybaby.me
Contact: Alexandra Reese
Languages: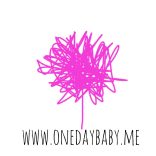 Alexandra Reese is a New York City based videographer. She produces beautiful customized videos of babies/children and families. She forever captures precious everyday moments on film and integrates them with touching (...)
Learn more

Karsten Staiger – Produkt- und Werbefotografie
15 West 24th St.
NYC 10010
Telephone: (917) 719-0705
Website: www.karstenstaiger.com
Print page


Did we miss
something?
If you know of a service or business that's not listed yet, let us know!
Send email


You want to be
listed?
If your business offers services that match the CityKinder community, learn your options.
Learn more