Financial Services - Tax Advisors
Confused by US tax laws? Still need to pay taxes in your home country? Find a list of German-speaking tax advisors as well as those recommended by our community.
PKF O'Connor Davies, LLP
665 Fifth Avenue
New York, NY 10022
Telephone: 212.286.2600
Website: www.pkfod.com
Email: rruedenburg@pkfod.com
Contact: Ralf Ruedenburg
Languages: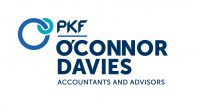 PKF O'Connor Davies, LLP is a full-service accounting, advisory and tax firm. Ralf has almost 20 years of professional experience having practiced in both the U.S. and Germany. He is a native German speaker and (...)
Learn more

Print page


Did we miss
something?
If you know of a service or business that's not listed yet, let us know!
Send email


You want to be
listed?
If your business offers services that match the CityKinder community, learn your options.
Learn more