Financial Services - Tax Advisors
Confused by US tax laws? Still need to pay taxes in your home country? Find a list of German-speaking tax advisors as well as those recommended by our community.
PKF O'Connor Davies, LLP
665 Fifth Avenue
New York, NY 10022
Telephone: 212.286.2600
Website: www.pkfod.com/
Email: rruedenburg@pkfod.com
Contact: Ralf Ruedenburg
Languages: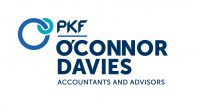 PKF O'Connor Davies, LLP is a full-service accounting, advisory and tax firm. Ralf has almost 20 years of professional experience having practiced in both the U.S. and Germany. He is a native German speaker and (...)
Learn more

Print page


Did we miss
anything?
Suggest a service or business that's not listed yet!
Send email


You want to be
listed?
You offer services or products of interest for the German-speaking families in NYC?
Submit your listing