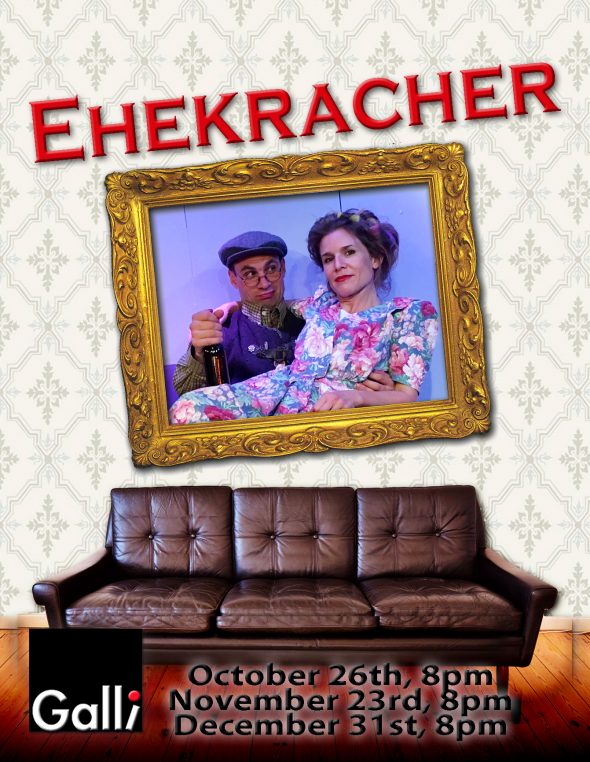 Wilma, diese ausgefuchste Närrin, sitzt mit ihrem Willi wie jeden Abend vor dem heimischen Fernseher. Der "Ehealltag bei Familie Wutz" scheint seinen gewohnten Gang zu nehmen. Doch plötzlich wollen sie es wissen. Vorbei ist es mit dem gemütlichen Fernsehabend. Sich an dem heiklen Thema "Urlaubsziel" erhitzend, kommen beide in Fahrt und sind bald nicht mehr zu bremsen. Wortreich, schlagfertig und voller Humor steuert der Abend mit schonungsloser Offenheit auf ein Ende zu, das für beide eine überraschend versöhnliche Wendung nimmt!
Diesen erprobten Ehekrachern zuzusehen, wird zum komödiantischen Hochgenuss mit Selbsterkenntnis-Garantie!
Please, buy your tickets here
Presented by Galli Theater New York and in cooperation with CityKinder& German School Manhattan
Testimonials
No Reviews yet. Be the first one!

Want to become
a testimonial?
You loved the event, service or product? Like to recommend it? Just send us your review.
Write review


Planning your
own event
If you have a great party or event idea for the CityKinder community, let us know!
Send us a mail