11 Times Square, 10th Floor
New York, NY, 10036
Telephone: (212) 512-0825
Website: www.crsslaw.com/
Email: gschumann@crsslaw.com
Contact: Gretchen Beall Schumann
Languages: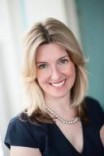 Cohen Rabin Stine Schumann LLP is a full-service matrimonial, family law and litigation law firm, established to provide the most committed and personal legal service to clients (men and women in equal numbers) in a wide range of domestic relations and family law matters. All of the firm's partners have been designated SuperLawyers and virtually all have been awarded AV Preeminent® ratings by Martindale Hubbell; the firm's associates have also consistently been named SuperLawyers.
The firm's attorneys are all excellent and committed negotiators and trial attorneys, with extensive experience in all aspects of family law and litigation. They represent their clients in contested trials as well as in amicable settlements, tailoring particularized strategies to the needs of each of their individual clients. The firm also specializes in prenuptial agreements, post-divorce issues, the representation of same sex couples and Hague Convention cases. The firm's lawyers have represented many high profile clients and are sensitive to their needs. They have been responsible for cutting edge, landmark decisions, for which they are recognized and cited.
The firm's attorneys play leadership roles in New York's bar associations, and have earned the respect of the Judges and other court officials before whom they practice as well as of their clients, their adversaries, the professional community and the media for their integrity, careful preparation, attention to detail, commitment to their clients, advocacy and their contributions to the growth and reform of the law.
"We're dedicated to bringing clients from a dark place to a place where they can begin living the rest of their lives," says Schumann. "We have a shared sense of purpose and satisfaction in advocating on behalf of clients' interests and seeing them through tough times."