Got a question or need some "how-to" advice to make life in NYC smooth sailing? Review our expert blog featuring topics ranging from parenting advice, product reviews the NY school system, important laws, taxes, moving tips, and more.
Was zeichnet ein "babyfreundliches" Krankenhaus in den USA aus?
March 6th 2023, 5pm
comments: 0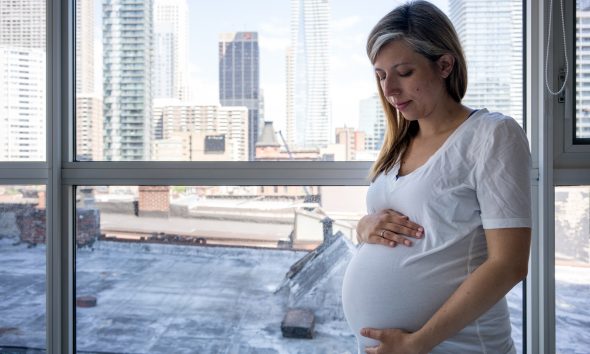 In Deutschland sind die meisten Kriterien, die ein babyfreundliches Krankenhaus auszeichnen schon lange Standard. In den USA dagegen muss sich ein Krankenhaus dementsprechend qualifizieren. Was genau macht ein babyfreundliches Krankenhaus aus? Wir haben 8 Punkte für euch zusammengestellt.
Ein babyfreundliches Krankenhaus setzt sich für die bestmögliche Betreuung von Mutter und Kind während der Geburt ein. Hier sind einige Kriterien, die ein babyfreundliches Krankenhaus auszeichnen:
Unterstützung des Stillens: Das Krankenhaus sollte das Stillen fördern und unterstützen, indem es sicherstellt, dass das gesamte Personal in den richtigen Stilltechniken geschult ist und dass es eine spezielle Stillberaterin (Lactation Consultant) gibt, welche die neuen Mütter unterstützt und berät.
Rooming-in: Das Krankenhaus sollte das Rooming-in fördern, bei dem das Baby im gleichen Zimmer wie die Mutter bleibt, um die Bindung zu fördern und das Stillen zu erleichtern.
Haut-zu-Haut-Kontakt: Das Krankenhaus sollte den Haut-zu-Haut-Kontakt zwischen Mutter und Kind unmittelbar nach der Geburt und während des gesamten Krankenhausaufenthalts fördern.
Begrenzung von Eingriffen: Das Krankenhaus sollte unnötige Eingriffe während der Wehen und der Geburt, wie z. B. die Einleitung der Geburt oder einen Kaiserschnitt, begrenzen, sofern sie nicht medizinisch notwendig sind.
Aufklärung: Das Krankenhaus sollte neue Eltern über Themen wie Säuglingspflege, sicheres Schlafen und Stillen aufklären und unterstützen.
Familienzentrierte Pflege: Das Krankenhaus sollte eine familienzentrierte Betreuung anbieten, die den Vater oder andere Bezugspersonen in die Geburt mit einbezieht.
Postpartale Unterstützung: Das Krankenhaus sollte eine angemessene postpartale Unterstützung anbieten, einschließlich Beratung und Überweisung bei postpartalen Depressionen und anderen psychischen Problemen.
Nachsorge: Das Krankenhaus sollte sicherstellen, dass frischgebackene Mütter und Säuglinge nach der Entlassung eine angemessene Nachsorge erhalten, die bei Bedarf auch Überweisungen an kommunale Einrichtungen umfasst.
Du möchtest mehr Info zum Thema Schwangerschaft und Geburt in den USA?
Hol dir unser Schwanger in den USA eBook oder melde dich für unser nächstes live Webinar zum Thema an.
Leave us a comment!