Events
Ostereier Suchen im Prospect Park
Wir wünschen Euch Frohe Ostern!!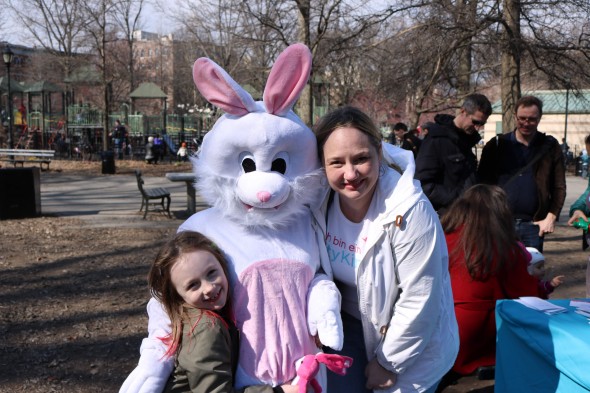 Frohe Ostern!
Wir freuen uns sehr, in diesem Jahr wieder unsere jährliche Ostereiersuche veranstalten zu können
Wir werden Bereiche für größere und kleinere Kinder einrichten, so dass jeder eine Chance hat, genug Eier zu sammeln und sie am Ende gegen ein kleines Ostergeschenk einzutauschen…
Ihr bekommt:
Jede Menge gefüllte, versteckte Eier
Ein Ostergeschenk
Ein Treffen mit dem Osterhasen & Fototermin
Die Plätze sind begrenzt, bitte im Voraus reservieren!
Wo findet es statt?
Prospect Park, Bandshell North (11th Street & Prospect Park West).
Anmerkungen:
Ihr könnt für $4 eine Easter Tote Bag kaufen oder einen eigenen Korb oder Beutel zum Sammeln der Eier mitbringen.
Die Veranstaltung findet bei jedem Wetter statt. Refunds only up to 7 days before the event.
Testimonials
No Reviews yet. Be the first one!

Want to become
a testimonial?
You loved the event, service or product? Like to recommend it? Just send us your review.
Write review


Planning your
own event
If you have a great party or event idea for the CityKinder community, let us know!
Send us a mail