221 East Hartsdale Avene, Suite A
Hartsdale, NY 10530
Telephone: (917) 7834420
Website: www.aekertrothsteinphd.com
Email: aekert_nyc@fastmail.fm
Contact: Anne-Britt Ekert Rothstein, Ph.D.
Languages:

We are also located at:
415 Central Park West
Suite 1 EL
New York, NY 10025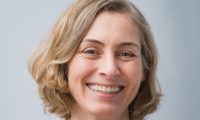 I am originally from southern Germany and came to New York in the 1990s. Given my own immigration experience -having navigated making a life in New York, pursuing undergraduate and graduate degrees- I have a deep understanding of what this experience is like. As a now long-time resident of the US with strong cultural ties to Europe, I appreciate what it takes to integrate different cultural sensitivities. My own experiences have naturally informed and shaped my thinking as a psychologist. I have a passion for working with families who are finding their feet in the US, be it for just a few years as an expat or transitioning into becoming a long-term resident. I work with children & parents, teens as well as adults of all ages. I bring to the therapeutic process a focused presence, a sense of humor, and a strong belief that growth emerges from insight and self-knowledge. My approach is psychodynamically informed and I implement cognitive-behavioral techniques as appropriate. My clinical style is interactive, collaborative, warm and respectful. Ich freue mich darauf von Ihnen zu hὂren!
• Young Children & Parents
Potty and sleep troubles, difficulties with separations, adjusting to moves, behavior issues, school, and social difficulties. I either work with the parent(s) in parent guidance or with the child in play therapy or a combination of both, dependent on the family needs.
• Teens
Issues around independence, identity, sexuality, social concerns, and relationships, as well as mood and anxiety symptoms. I work with teens in a problem-focused manner, either one-on-one or with additional family and/or parent sessions when indicated.
• Adults
Issues including anxiety, depression, career development, marital and family problems, adjusting to life changes, difficult relationships, divorce, stress, as well as physical health-related concerns.
• Psychological Testing
I work with families whether they are looking for a first-time evaluation, seeking an initial diagnosis, or pursuing a re-evaluation to establish a continued need for services and accommodations. I am also available for consultations to determine whether a testing is indicated or to offer a second opinion on a prior diagnosis or treatment recommendations.
Testimonials
No Reviews yet. Be the first one!

Want to become
a testimonial?
You loved the event, service or product? Like to recommend it? Just send us your review.
Write review


Service Listing
missing?
If you know a great service provider that is not listed yet, let us know!
Send us a mail