205 West 15th Street, Suite 6-T
New York, NY 10011
Telephone: (646)-270-7255
Website: dr-nick-helbich.com
Email: nick.helbich@gmx.com
Contact: Nick Helbich
Languages: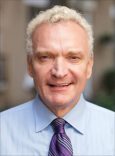 The value of creating a safe and secure environment is key to my approach, allowing you to express all your painful and angry feelings. In my work, I am interactive and compassionate. And I take pride in having clients describe me as warm, empathetic and non-judgemental. Many of my patients even tell me that my office environment and the surrounding area in Greenwich Village contribute to putting them at ease before we even talk.
As a classically trained NYC psychotherapist, psychoanalyst by training and Clinical Supervisor, I've been working in Manhattan for the past 10 years, helping individuals, couples and families gain a new and more positive attitude in life. I am especially understanding and successful working with members of the LGBTQ community. In addition to my private practice, I have worked both in inpatientand outpatient settings. I also guest lecture at John Jay College NYC for the department of Psychology with the topic "Recovery, AA and Twelve Step Programs".
Areas of expertise: 
Couples Therapy
Anxiety & Depression
Loss & Substance Abuse
LGBTQ Problems
Testimonials
""Dr. Helbich is a wonderful therapist and person in general, and I highly recommend him for anyone seeking to improve their emotional and mental health." – Luisa R. New York, NY"CityKinder Admin

Want to become
a testimonial?
You loved the event, service or product? Like to recommend it? Just send us your review.
Write review


Service Listing
missing?
If you know a great service provider that is not listed yet, let us know!
Send us a mail