805 Third Avenue, 12th Floor
New York, NY 10022
Telephone: (212) 326-9533
Website: www.fvcapital.us
Email: ns@fvcm.us
Contact: Karin Müller, Partner
Languages: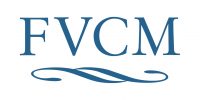 F&V Capital Management, LLC (FVCM) is an SEC registered investment advisor that offers customized asset management solutions using U.S. and European traded equities, fixed income and other short-term and liquid securities for a wide variety of international clients. The firm's three founding partners started FVCM with a dedication to proven investment principles and risk control. Our clients rely on us to build their core investment portfolio for long term capital accumulation.
As part of the investment management process, we take careful consideration of the individual needs of our international clients as well as the related tax implications of their FVCM-managed portfolios. Our individually managed accounts offer an easy and convenient entry into the U.S. and international markets.
Testimonials
No Reviews yet. Be the first one!

Want to become
a testimonial?
You loved the event, service or product? Like to recommend it? Just send us your review.
Write review


Service Listing
missing?
If you know a great service provider that is not listed yet, let us know!
Send us a mail